Information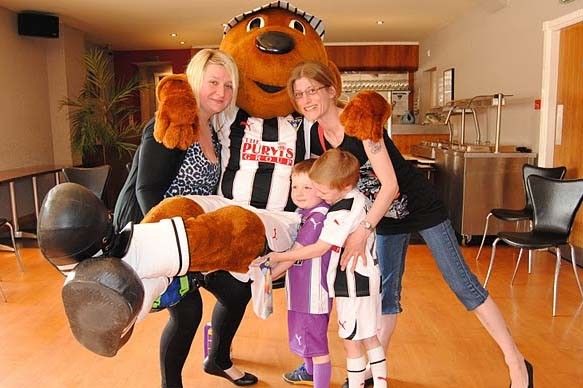 If you are 16 Years or younger you can become a member of the Young Pars.
Children aged 6 and under love Sammy the Tammy so they join Sammy`s Gang.
Sammy comes along to all the parties and events we have for this age group.
Children aged 7-16 become members of the Young Pars and they are joined by the players at their Club nights and events.
Here is what you get when you join the Young Pars: * Exclusive Young Pars gift * Entrance into ballot system to be mascot for home games * Autographed birthday card * Club nights * Christmas and end of season events * Opportunity to be a ballboy/boygirl * Newsletters * Competitions * Opportunity to travel to away games
Membership of the Young Pars costs only £15. To obtain an application form phone Jean on 01383 731409 or, alternatively, you can complete and submit the application form online or print it off and send it to Jean at the address given.
PLEASE NOTE: The mascot system has been run by Dunfermline Athletic Supporters Club for many, many years. When the Young Pars was founded about 9 years ago the DASC kindly offered us half of all home games, including Cup games, to be used for Young Pars members. All these places are selected through a ballot system. We feel this is the fairest system which gives everyone the same chance of being a mascot.