End of an era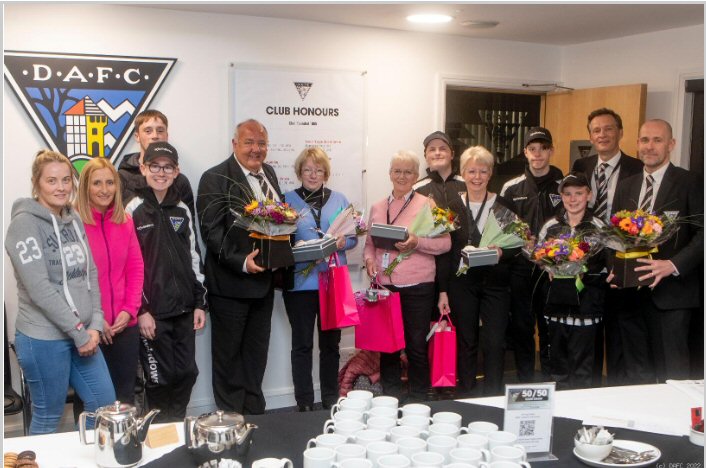 After 27 years as volunteers organising and running The Young Pars, Christine Scott, Helen Beard and Jean Nelson took the decision to stand down at the end of season 2021-22.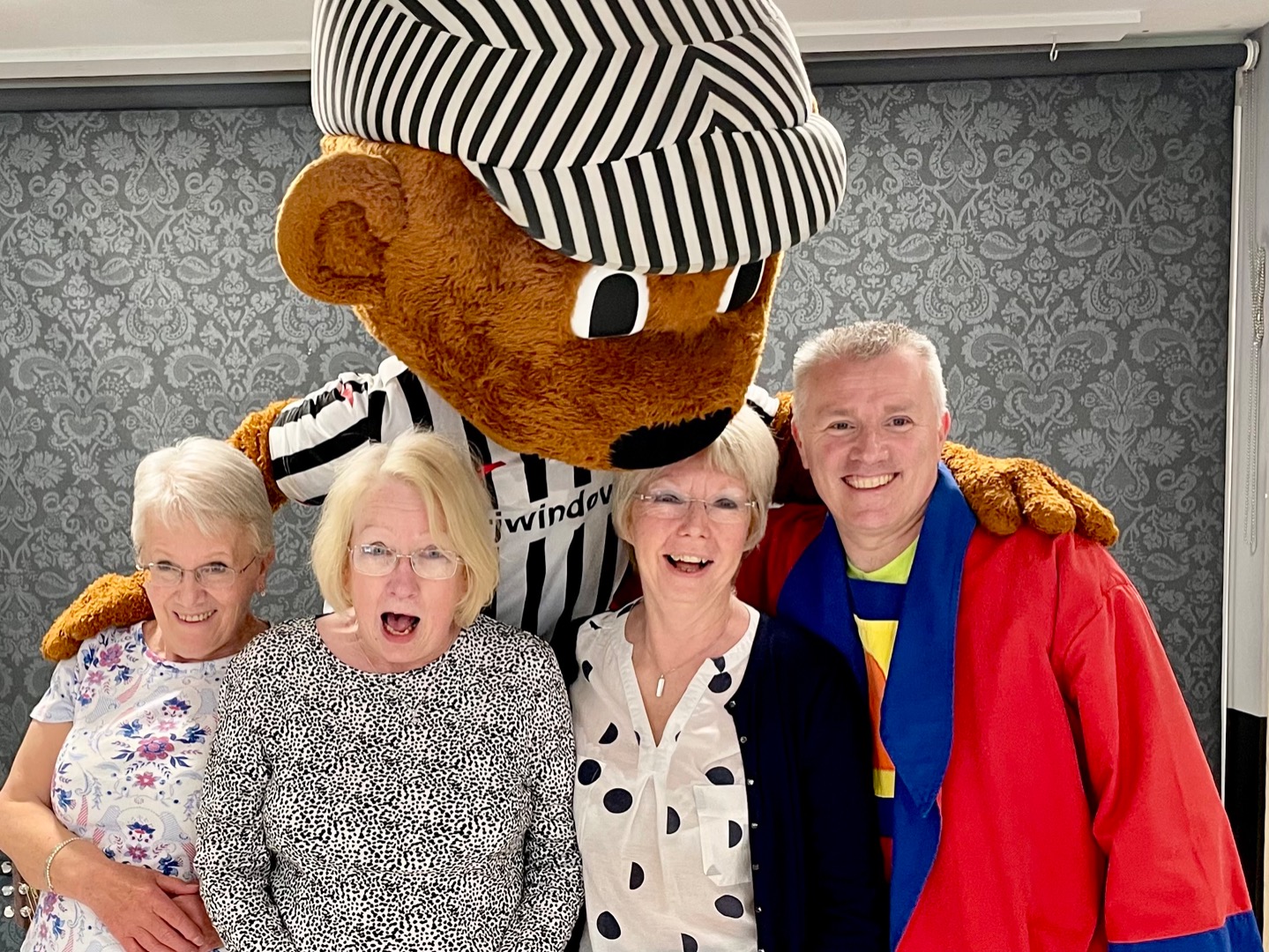 .
Their decision was taken with a heavy heart, but feel the time is right for others now to take things forward.

Many generations of families in West Fife have passed through the Young Pars over the years, including Paul Allan one of our current first team players!

During this time they have been deeply involved in all the events and activities of the Dunfermline Athletic young supporters club. They have been joined by other committee members along the way but latterly it has been the trio, christened the Golden Girls by Andy Tod.



Membership is divided into two age groups - 0-6 years in Sammy`s Gang and 7-16 years Young Pars. Many a birth has been registered a Young Par before a Registry Office has been contemplated.

Over the years these ladies who have seen 14 different managers at East End Park, have arranged Meet the Players events, Bowling Nights and Adventure Golf with players in attendance, an annual penalty kick competition, signed birthday cards, away day trips to away matches, training sessions with the players, stadium tours, Player of the Year events and even a player I`m a Celebrity Get Me Out of Here night which terrified players!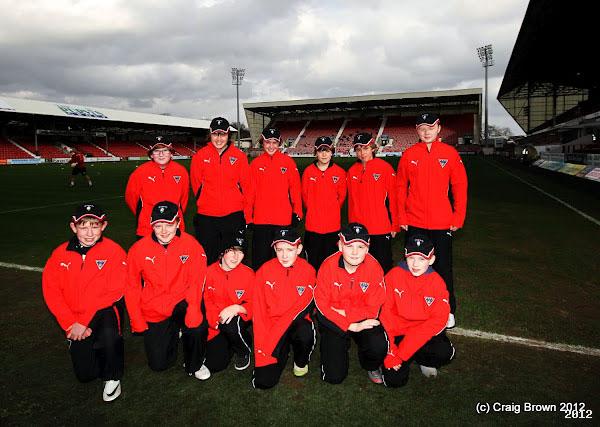 Ball boys and ball girls have been selected from the membership and members had opportunities to be match mascots. Sammy`s Gang Parties are legendary. These are held at Easter and on Sammy`s Birthday in August each year. Entertainers are engaged to provide a warm up for the main event - Sammy`s arrival.

The Penalty Kick competition that came to a halt with lockdown two years ago was completed at half time in the home match against Ayr United. One final Bowling Night too for this committee was held at Bowlplex on Monday 25th April 2022.

Sad though it is to bid farewell to all these greatly committed fans, the good news is that a new committee is being formed to takeover and no doubt bring their own fresh ideas to encourage the enthusiasm of our young supporters.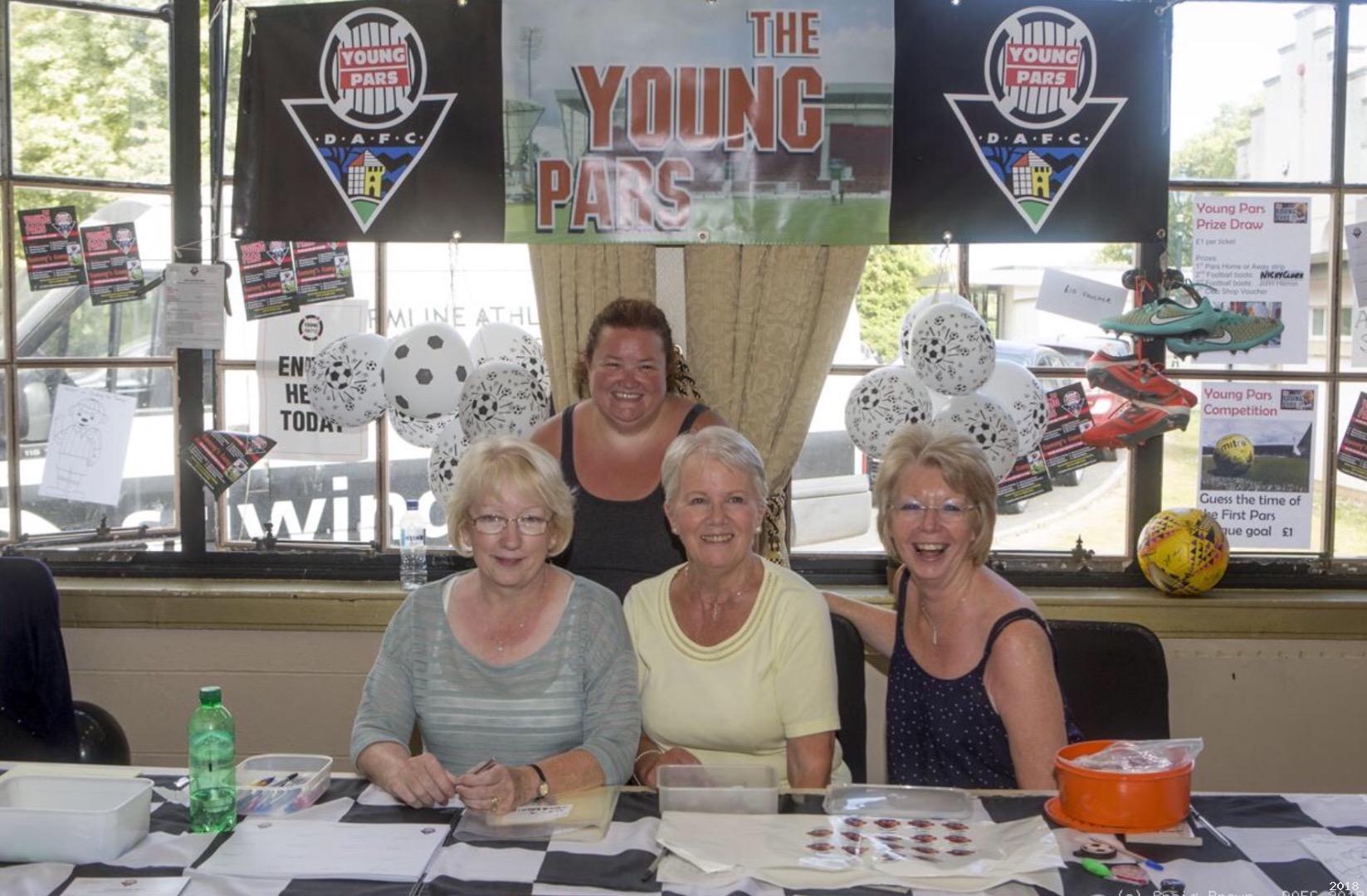 DAFC Chairman, Ross McArthur praised their efforts:-

"I cannot thank Christine, Helen and Jean enough for what they have contributed to our club in terms of running the Young Pars and in turn facilitating our match day ball boys and girls. To volunteer for a period of 27 years is quite remarkable and their dedication, loyalty and passion has been outstanding. You could not meet three nicer and humble ladies whose commitment has simply been incredible.

"They have big shoes to fill but we are absolutely delighted that Louise Logie, Kim Allan, Linda Ford and Louise Montignani have all agreed to take on the mantle. Thank you to them as well.

"On behalf of the DAFC board I would like to wish Christine, Helen and Jean every success and good health in the future. I would also say that we hope to see them continue to be around East End Park, but I know for a fact they will be as they will continue to volunteer in other areas!!"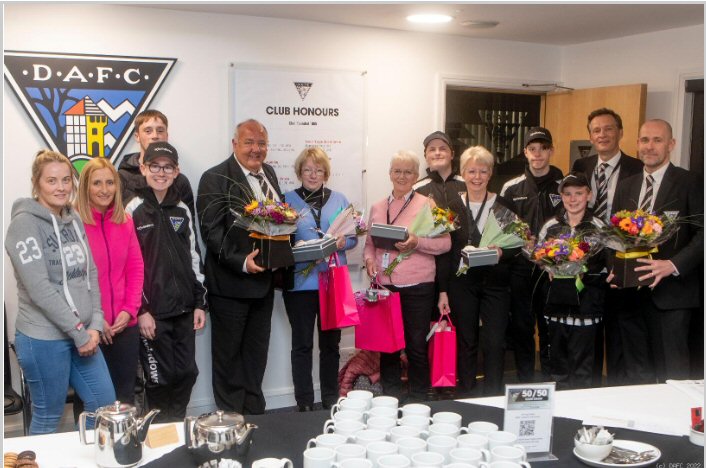 Before the final home league match with Queen of the South, a number of presentations were made to Christine, Helen and Jean from the DAFC board and the current crop of Young Pars to recognise their outstanding service.