Young Pars News - 2 January 2012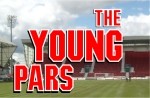 (Entry for Young Pars page of Match Programme v Celtic)

A Happy New Year to all Young Pars and Sammy's Gang members and their families! Most of you will still be enjoying your Christmas holidays – another whole week before you go back to school. How good is that?!

Did you all have a good Christmas?Â
Hope Santa was good to you and you enjoyed a fun day.Â
Sammy the Tammy had a great time, we're told, with plenty of turkey and
pudding. We all know how much he
likes his food. Let's hope he
still fits into his football strip after all the eating he has done over
Christmas!
Events
so far
Since we are into a new year we
thought it would be good to look back on what we have been doing at the Young
Pars since the beginning of the season – and we have been doing quite a bit.Â
We have loads of photos on our website taken at many of our events so why
not take a look!
Penalty
kick competition
Some of our older members took part in
the semi finals and final of the penalty kick competition at the beginning of
the season. This took place on the
pitch at half time during home games. Â The
winner of the trophy this year was Cameron Shaw.
Trip
to
Kilmarnock

In September we organised a bus to
take Young Pars to the away game at
Kilmarnock
. Entry into the game was free for
all our members and everyone enjoyed their day out despite the result.
Football
coaching
During the October holidays Young Pars
were invited along to Pitreavie to take part in a training session.Â
Hamish French put them through their paces.Â
Unfortunately the weather meant the players weren't there on this
occasion for autographs and a chat but those who came along enjoyed the training
anyway and we hope to run another of these sessions during the Easter holidays.
Christmas
bowling
Last month about forty Young Pars
enjoyed a couple of games at Bowlplex in the
w:st="on">
Leisure

Park

with five of the first team players coming along to join in the fun!Â

Sammy's
birthday party
Sammy the Tammy held his birthday
party in the Kingdom Suite at
w:st="on">
East End

Park

in September and he invited all his gang to join him.Â
This year Mick Magic provided the tricks and entertainment, along with
Sammy himself of course, and everyone had lots of fun!
 How
to contact us
If you want to find out more about the
Young Pars and how to join you can visit our website at www.youngpars.co.uk
for all the latest info. Our email
address is pars@youngpars.co.uk if you
wish to contact us, or you can phone one of the following numbers - Christine
(01383 822012), Jean (01383 731409) or Helen (01383 735358)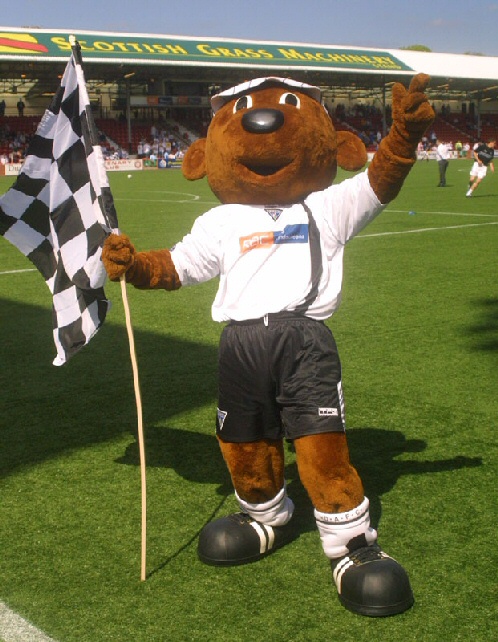 Sammy says thanks very much for visiting our web site where we have lots of news for young Pars fans.