Young Pars News - 14 January 2012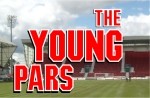 (Entry for Young Pars page of Match Programme v Hibs
Here's hoping your first week back at school hasn't been too tiring and you are ready to cheer on the team. Let's help create an exciting atmosphere here at East End Park!

Birthday
board
Many Happy Returns to the following
Young Pars who will be celebrating their birthdays in January.Â

Ciaran Henderson, Connor w:st="on">

Findlay

, Emma Louise Fraser, Amy Jean Fraser, Callum Wilson.
Hope you all have a great day.
Young
Pars competition
This competition is open to all
members of the Young Pars and Sammy's  Â
Gang. To enter the
competition all you have to do is tell us which player you would most like to
meet and why.Â
The prize – the opportunity to do
just that! We will arrange for you
to meet your favourite player at a time and venue which suits you both, where
you can have a chat, ask questions and get some photos.Â
Your mum, dad or other relative will need to accompany you and Christine
will also be on hand to help out!
All entries will be put into a hat and
the first one drawn out will win this fantastic prize.
For your chance to win simply email
your entry to pars@youngpars.co.ukÂ
If you don't have access to email you can phone Christine or Helen,
whose numbers you will find elsewhere on this page.Â
Good luck!
Away
game to St Johnstone
We are planning to take a bus to the
game against St Johnstone at
w:st="on">
McDairmid

Park

which takes place at the end of February. This is part of the exchange deal we
have with a couple of clubs in the SPL and any Young Pars member who would like
to join us will get into the game free of charge.Â
As a bonus for this game we have very kindly been offered a donation
towards the cost of the bus. This
means that for Young Pars members the bus will also be free of charge.Â
Adults travelling with the children will still have to pay.Â
If you would like to travel with us to this game then please let
Christine know either by phone or email.Â
Ballboys
We'd like to give a mention to the
ballboys, all members of the Young Pars, who do a great job during home games
here at

East End

Park

. They keep the game moving and are
out in all weathers without complaint, so please give them an extra cheer when
they take up their positions on the park this afternoon.
How
to contact us
If you want to find out more about the
Young Pars and how to join you can visit our website at www.youngpars.co.uk
for all the latest info. Our email
address is pars@youngpars.co.uk if you
wish to contact us, or you can phone one of the following numbers - Christine
(01383 822012), Jean (01383 731409) or Helen (01383 735358)

Â
                Â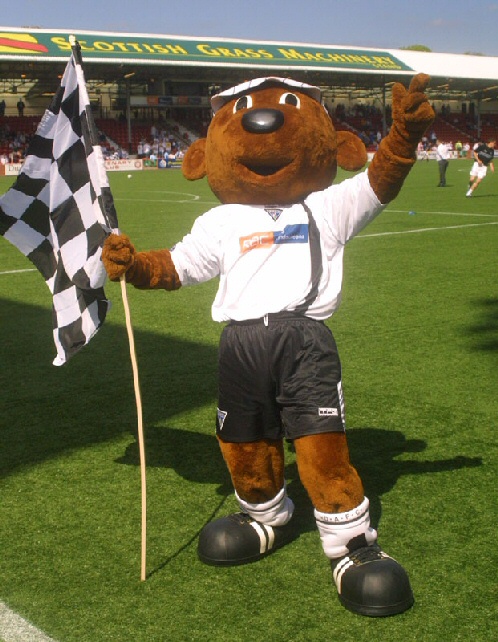 Sammy says thanks very much for visiting our web site where we have lots of news for young Pars fans.