Young Pars News - 24 December 2011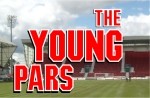 A Merry Christmas to all our Young Pars members and their families! Hope you all have a fantastic day tomorrow. Three points here today would be a great, early Christmas present for all Pars fans so let's get right behind the team and give them lots of vocal support!
Young
Pars bowling night
About forty Young Pars turned up for the
bowling night at Bowlplex a couple of weeks ago.Â
They were joined by Liam Buchanan, Joe Cardle, Pat Clarke, Jason Thomson and Paul Willis who
enjoyed watching the games and chatting to their young fans.Â
Unfortunately, we didn't have enough lanes for the players to join in
with the bowling but that didn't bother any of the kids there who were quite
happy to have the players mingle! At
the end of the evening every child who attended was given a selection box.Â
We would like to thank the players for coming along.Â
It really is appreciated by everyone at the Young Pars as you can see
from these photos.
Birthday
board
Happy Birthday to the following Young Pars who
celebrated their birthdays in December.
Michael McKenzie, Alexander Wilson, Zack
Alexander, Conor Stewart, Logan Smith, Holly Munro, Daniel Milligan, James
Penny, Robert McKenzie, Argyll Graham, Kieran McKenzie, Dan McIntosh and Andrew
Morrison.
Hope you all had a great birthday.
Young
Pars competition
This competition is open to all members of the
Young Pars and Sammy's   Gang
and what a fantastic prize to win - the chance to meet your favourite player,
have a chat, ask some questions and get some photographs taken. Simply tell us
which player you would most like to meet and why.Â
All entries will be put into a hat and the first one drawn out will win
this fantastic prize.
For your chance to win simply email your entry
to pars@youngpars.co.ukÂ
If you don't have access to email you can phone Christine or Helen,
whose numbers you will find elsewhere on this page.Â
Good luck!
Sammy's
Gang
Hello Sammy's Gang!Â
Did you all enjoy your Christmas story about Sammy helping you to
decorate your Christmas tree. What
did you think of the Sammy the Tammy tree decoration?Â
We thought Sammy looked rather handsome.Â
We're sure he looks just great hanging on all your Christmas trees!
If any member of Sammy's Gang hasn't
received their story yet for some reason then please ask mum or dad to get in
touch with us and we will send your story out to you as soon as possible.
How to
contact us
If you want to find out more about the Young
Pars and how to join you can visit our website at www.youngpars.co.uk
for all the latest info. Our email
address is pars@youngpars.co.uk if you
wish to contact us, or you can phone one of the following numbers - Christine
(01383 822012), Jean (01383 731409) or Helen (01383 735358.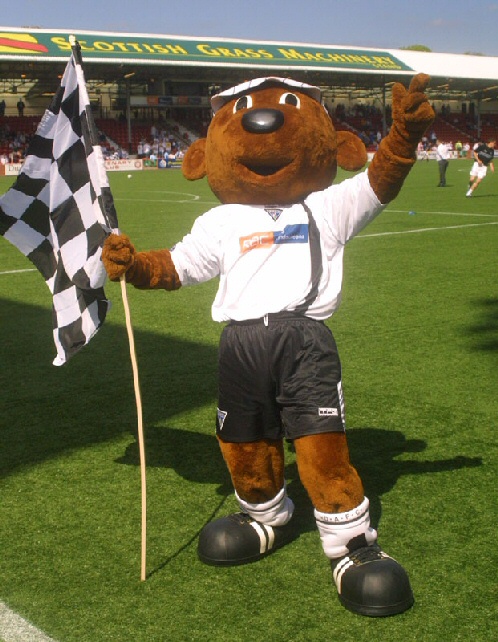 Sammy says thanks very much for visiting our web site where we have lots of news for young Pars fans.