Young Pars News - 29 October 2011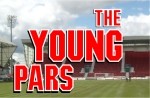 Hope you're all looking forward to this game as much as we are. The team have been playing well the last couple of games and just need a bit of luck in front of goal. Let's hope we find that today!

October
training
Talking of luck, we don't seem to have much
luck when planning our training sessions at Pitreavie playing fields during the
school holidays. Last season we had organised some training during the Christmas
holidays but this had to be postponed until Easter because of the snow.Â
We didn't expect any problems from snow during the October holiday, of
course but, unfortunately, it was the rain which caused problems for us this
time.
The plan was to give Young Pars members the
opportunity to chat to the players and get some autographs after they finished
training and then take part in a short coaching session taken by a couple of the
players, but the wet weather meant that Jim McIntyre had to take his squad for
training at Ravenscraig. We were
loathe to cancel so are very grateful to Dunfermline Athletic Under 19 coach
Hamish French who was able to stand in and put the Young Pars members through
their paces, as you can see from these pictures, while his Under 19 charges
appreciated a short break between their own training sessions!Â

You can see more photos of the coaching session
by visiting our website at the address at the end of this page.
We will be trying to arrange another
opportunity for Young Pars members to take part in a coaching session but have
yet to decide if the Christmas holidays is a good idea – might be better to
leave it until the Easter holidays and hope the weather is as kind to us then as
it was last Easter!
Sammy
the Tammy
What did you think of Sammy in his jeans at the
last home game? Must say we were
surprised he managed to fit into those jeans when you think how much he enjoys
his cake and sweets! He just loves
tucking into all that food at his Sammy's Gang parties.Â
Hopefully he will be in his normal gear today but, knowing Sammy, you
never know what he is going to be up to next –   maybe
we can allow him to dress up a little bit this weekend as it's Hallowe'en on
Monday!
Birthday
board
Happy Birthday to the following Young Pars who
celebrated their birthdays in October.
Derryn Fyfe , Cameron Canning, Angus Macrae,
Campbell Brown, Katie Ann Fraser, Rhys Vaughn, Connor Reid, Jack Stein, Josh
Ellis, Euan Gallacher, Scott Barr.
Hope you all had a great birthday.
How
to contact us
You can find out more about the Young Pars and
how to join by visiting our website at www.youngpars.co.uk
Our email address is pars@youngpars.co.uk
or you can contact us by phone on the following numbers - Christine (01383
822012), Jean (01383 731409) or Helen (01383 735358)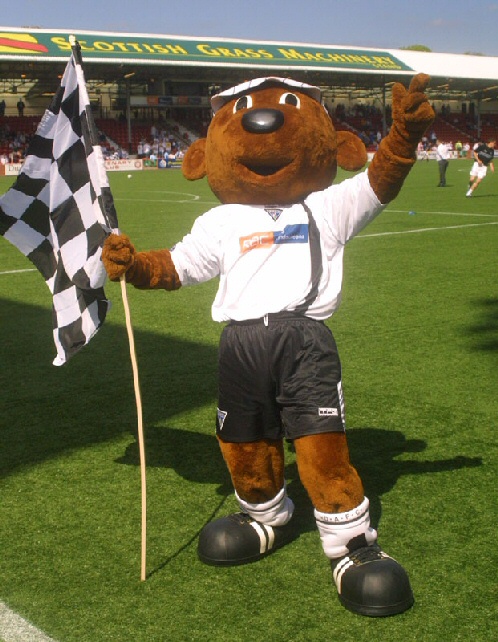 Sammy says thanks very much for visiting our web site where we have lots of news for young Pars fans.