October Training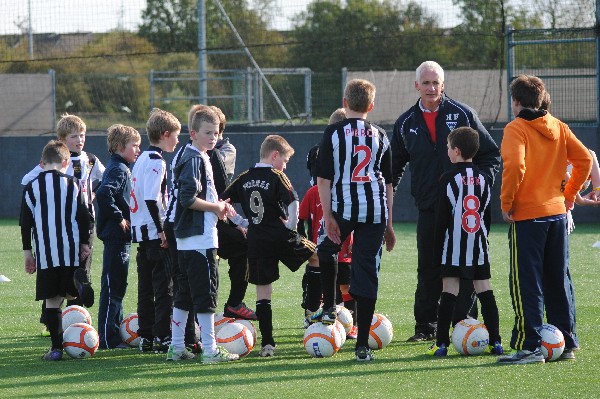 The Young Pars held another school holidays training session on Tuesday 18th October. Hamish French put members through their paces.
The plan was to give Young Pars members the opportunity to chat to the players and get some autographs after they finished training and then take part in a short coaching session taken by a couple of the players.


Unfortunately the wet weather meant that Jim McIntyre took his squad training at Ravenscraig but Dunfermline Athletic Under 19 coach Hamish French was available to stand in.


Ladbrokes Championship: v St Mirren, Friday 26th January 2018, kick off 7.45pm
Business Logo Design
Needing a new logo? Get in touch and we`ll provide the identity you are looking for, at a price that fits your budget.
[ web link ]
Capable Hands Cleaning Services
We can make your home sparkle! Do you need a little extra help with all those cleaning chores? We are here to take those cleaning worries away!
[ web link ]
Accommodation in Dunfermline
Looking to find accommodation in and around Dunfermline, online booking options available.
[ web link ]
Sandy Wallace Cycles
Established for over 30 years, we cater for all levels of cyclist & have over 100 models on display from our range of top quality brands & accessories
[ web link ]
British Golf Museum
The 5 star Museum sits at the heart of the home of golf, just 67 yards from the famous Old Course. The world's premier heritage centre for golf.
[ web link ]
Almor Carpets
Our shop in Bridge Street, Dunfermline contains an amazing range of carpets, vinyls and laminate flooring
[ web link ]