Young Pars News - 24 September 2011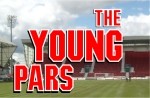 (Entry for Young Pars page of Match Programme v Rangers)

Hi Young Pars

Another early kick off today. Still, at least it's at home and we don't have far to travel to get to the game! We played so well last week it's a shame we didn't win but didn't the team do well coming back from 2-0 down!
What a lot of fun Sammy the Tammy and his Gang
had at his birthday party last Sunday. Nearly
forty of his young fans came along to help him celebrate.Â
They enjoyed some magical entertainment by Mick Magic with many of
Sammy's Gang helping out with the tricks and everyone loved Mick Magic's
rabbit! When Sammy came in he had
some fun with Mick Magic, who actually managed to get Sammy to stand still for a
while. Now that really was magic!Â
The children got a balloon each and some food before finishing the party
with a Sammy story. As usual, Sammy
made everyone laugh with his antics and everyone in his Gang went home happy
with a piece of Sammy's birthday cake. We're
already looking forward to his next party!
Young
Pars Penalty Kick competition

The final of this competition was held at half
time during last weekend's game against Hibs here at

East End
w:st="on">
Park

. Four boys contested the final -
Daniel Milligan, Cameron Shaw, Adam Lambie and Mark McKenzie.Â
All the boys did really well and six penalties had to be taken before the
winner was decided. Cameron Shaw
triumphed in the end by scoring all six of his penalties!Â
A worthy winner! Well done,
Cameron, and congratulations from everyone at the Young Pars.Â
We'd like to thank John Manderson for helping us out in goals in the
two semi finals and the final. John
plays for Dunfermline U15s.
October
training
As mentioned in last week's programme, we are
planning to hold another training session with the players during the school
holidays. This has been arranged for
Tuesday 18th October. The
plan is to give Young Pars members the opportunity to chat to the players and
get some autographs after they finish training before taking part in a short
coaching session which will be taken by a couple of the players.Â
Details will be sent out to all our members aged 7 and over as well as
being posted on the Young Pars website. Please
make sure you let us know if you change your email address at any time so that
you don't miss out on any activities.   Â
Birthday
board
Happy Birthday to the following Young Pars who
celebrated their birthdays in September.
Aoife
O`Halloran, Dylan Duncan, Aidan Smith, Kian Allan, Cameron Stewart,

Rachel Ellis, Kendall Forbes, Connor Boyd, Eamon O`Halloran and Hannah Stewart
Hope you all had a great birthday.
How to
contact us
You can find out more about the Young Pars and
how to join by visiting our website at
www.youngpars.co.uk
Our email address is
pars@youngpars.co.uk
or you can contact us by phone on the following numbers - Christine (01383
822012), Jean (01383 731409) or Helen (01383 735358)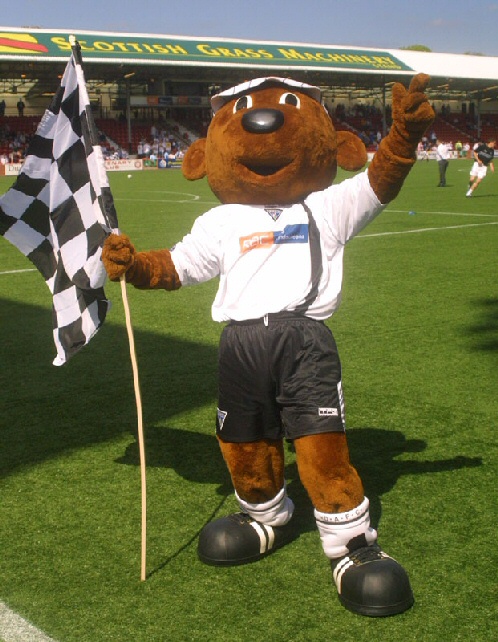 Sammy says thanks very much for visiting our web site where we have lots of news for young Pars fans.