Stars in Stripes for new Young Par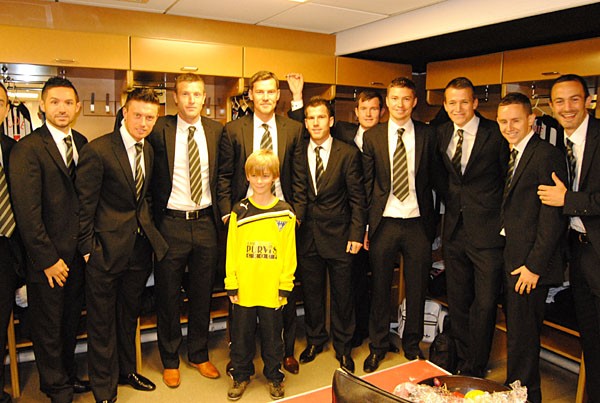 Pars players meet their far travelled supporter from California.


Will Forslund meets the Pars players

Special guests at East End Park on Saturday were Tim Forslund and his son
Will. They live in Sebastopol, California but intend to be regular attenders at
East End Park for the rest of the season!
Back home they support their local soccer team and have made the four hour
round trip to watch them playing in the NSL. There was no doubt in their minds
that when coming to Scotland they would remain loyal to their `support local`
policy and of course were delighted to learn that the stadium was virtually on
their doorstep. Tim explained:-
"We follow the US League and support San Jose Earthquakes so we are
really excited to have a professional team in town."
Tim contacted the Young Pars back in February to make sure that nine year old
Will would be enrolled in the club`s young supporters club and the match against
Hibs happened to be the first that they could attend.Â
Pre match Tim and Will met the Pars players, shaking hands with the entire
squad before Jim McIntyre announced his selection to them. Highlight of the
behind-the-scenes tour was bumping into someone they already recognise as a
legend. In the treatment room Martin Hardie was there to chat to Tim and Will
and they were well aware what an impact Martin had made since joining the club
earlier this year.
Tim is a teacher at Analy High School in the American city but arrived in
Dunfermline on 6th August to teach history at St Columbas High School. Brian
Harrison has gone in the other direction as part of the year long Government
exchange programme and it was Brian who suggested to Tim that it would be a good
idea to support the Pars. Tim again:-
"We were following the team before we came here and watched Martin`s
goal against Raith although I think there was an hour`s delay on the broadcast.
The teacher I was switching with said that it was a pretty exciting time because
they were close to promotion. So we knew that the big game was coming up and the
tables were close. On the messageboards, the fans website some of the users had
embedded Martin`s goal, so thousands of miles away people know about his
goal."
Back home nine year old Will is keen on his soccer and now in Scotland he has
joined Duloch Juniors FC 2002s and has been playing in the Soccer sevens at
Pitreavie. Will and his sister Ainsley (7) have settled in at Masterton Primary
School and although the family admit to missing the sun the proximity to East
End Park is going to prove a popular positive. The Hibs match was
certainly an exciting introduction to live Scottish football.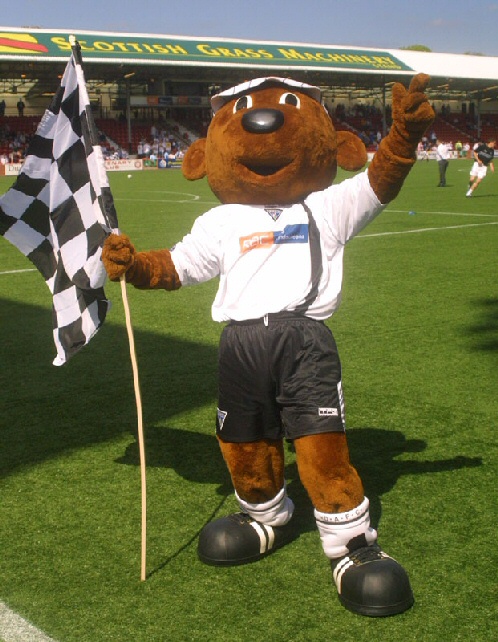 Sammy says thanks very much for visiting our web site where we have lots of news for young Pars fans.