Young Pars News - 17 September 2011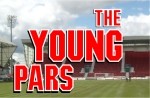 (Entry for Young Pars page of Match Programme v Hibs)

Hi Young Pars

This is the first of two lunchtime kick-offs at East End Park this month as the matches are being shown on television. Have to say though that nothing beats actually coming to a game so let's hope we have a good crowd here today!
Kilmarnock
game
Last weekend we took a bus load of Young Pars
and their parents to the Kilmarnock game at w:st="on">

Rugby

Park

. It was a good day out apart from
the result. We saw a good game and
most of our young fans were still singing at the end of it!Â
On the way home we handed out raffle tickets with two prizes up for
grabs. The lucky winners were Andrew
Stott who won a signed Pars top and Daniel Milligan who won two tickets for the
Rangers game next weekend. Congratulations
to both boys! We now look forward to
welcoming Young Killie fans to
w:st="on">
East End

Park

in December.
We are hoping to organise another away day to
St Johnstone when we play them at
w:st="on">
McDairmid

Park

at the end of February.Â
Young
Pars Penalty Kick competition
The final of this competition takes place on
the pitch at half time today. Adam
Lambie and Mark McKenzie booked their places in the final at the last home game
against Motherwell. Today they are
up against the winners of the first semi-final, Daniel Milligan and Cameron
Shaw, to see who will lift the trophy. Please
give the boys loads of support and encouragement when they take to the pitch for
the penalty shoot out.
Sammy is holding his birthday party here at

East End

Park

tomorrow and he is really looking forward, as always, to meeting up with his
gang. You should have let Christine
know by now if you are coming but if you have forgotten then please phone her
sometime today rather than just turning up so that Sammy can make sure he has
plenty party food for everyone!
October
training
We are planning to hold another training
session with the players in the second week of the school holidays.Â
Look out for more details in next week's programme.
Programme
competition
We ran a competition to win free membership of
the Young Pars at the beginning of the season.Â
We asked you to name the goalkeeper who has returned to the Pars after
playing for St Mirren for the last two seasons.Â
The answer, of course, is SPL Player of the Month, Paul Gallacher.Â

The lucky winner of the competition is Kendall
Forbes. w:st="on">
Kendall
is already a member of the Young Pars so we will be sending him a £10 voucher
to spend in the shop instead. Well
done,
Kendall
!
How to
contact us
You can find out more about the Young Pars and
how to join by visiting our website at www.youngpars.co.uk
Our email address is pars@youngpars.co.uk
or you can contact us by phone on the following numbers - Christine (01383
822012), Jean (01383 731409) or Helen (01383 735358)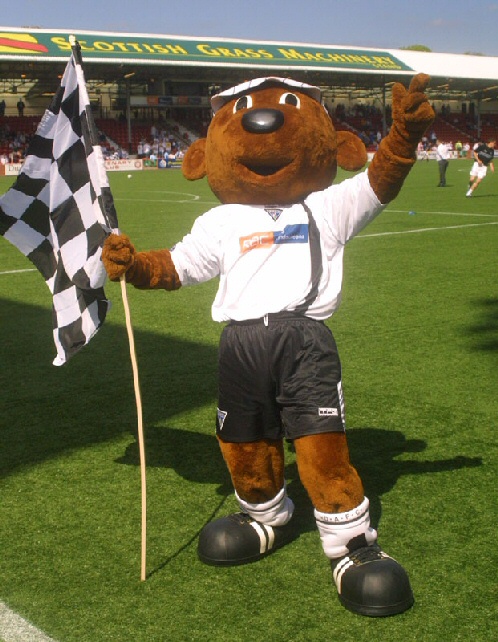 Sammy says thanks very much for visiting our web site where we have lots of news for young Pars fans.