Young Pars News - 27 August 2011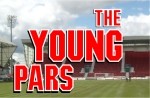 (Entry for Young Pars page of Match Programme v Motherwell)

Hi Young Pars

What a great start the team have made in the SPL! Who would have thought we would be sitting 3rd in the league! It's very early days of course, but nice all the same, isn't it?

Did you enjoy Sammy the Tammy's free
kick routine at half time during our last home game?Â
He had the ballboys helping to make up the wall and one or two of them
were a bit unsure about whether or not Sammy would hit them with the ball
instead of the goals! Luckily, the
ball hit the back of the net. Sammy
himself was surprised at how well he hit it, but was even more delighted when
Martin Hardie copied his routine at the end of the game!Â
Â
Young
Pars Penalty Kick Competition
The first of the semi-finals of this
competition took place at half time during the
w:st="on">
Inverness CT

game with Daniel Milligan and Cameron Shaw booking their places in the final
which will take place at the Hibs game on 17th September. Â Today
the remaining semi-finalists will be hoping they have their shooting boots on as
they compete against each other to join Daniel and Cameron in the final.Â
Please give lots of support and encouragement to Adam Lambie, Scott Barr,
Mark McKenzie and Andrew Morrison when they take to the pitch today at half
time.
Sammy's
birthday party
A reminder that Sammy is holding his
birthday party on Sunday 18th September at w:st="on">

East End
w:st="on">
Park

and he is really looking forward to meeting up with his gang and having lots of
fun. Sammy's Gang members should
be receiving their invitations very soon with all the details.Â
Please remember to let us know if you are coming to the party.Â

Bus
to
Kilmarnock

We are planning to run a bus to the
Kilmarnock game at

Rugby

Park

on Saturday 10th September. Young
Pars members and accompanying adults are invited to join us on this outing with
Young Pars getting free entry into the ground.Â
There would be a charge for the bus.Â
We have always enjoyed our days out at
Kilmarnock
in the past so we are really looking forward to going there again.Â
Any Young Pars member and parent/carer who wish to travel with us to this
game should let Christine know. If
there is insufficient interest we will not be able to go so please let Christine
know as soon as possible.
Birthday
board
Happy Birthday to the following Young
Pars who celebrated their birthdays in August.
Natalie
Penny, Conall Adam, Lauren Watt, Jack Cruikshanks, Ryan Turner, Rebecca Fraser,
Tom Milne, Chloe Mitchell-Dair, Lynn Harvey, Collette Duffy, Maia Duffy.
Hope you all had a great birthday.
How
to contact us
You can find out more about the Young
Pars and how to join by visiting our website at www.youngpars.co.uk
Our email address is pars@youngpars.co.uk
or you can contact us by phone on the following numbers - Christine (01383
822012), Jean (01383 731409) or Helen (01383 735358)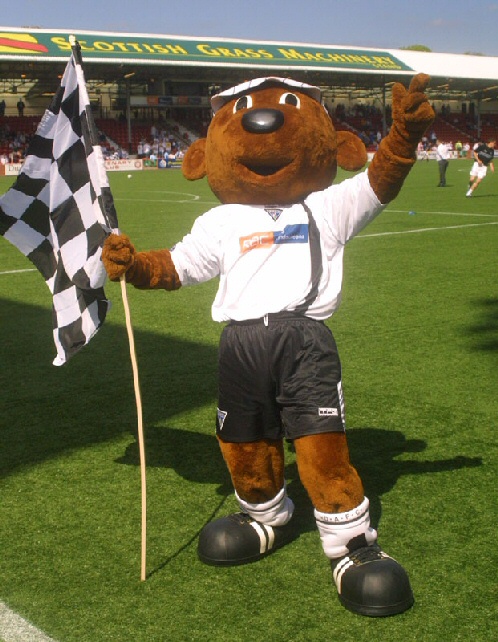 Sammy says thanks very much for visiting our web site where we have lots of news for young Pars fans.