Young Pars News - 25 July 2011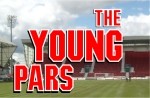 (Entry for Young Pars page of Match Programme v St Mirren)

Hi Young Pars

Welcome back to another season with the Young Pars. Last season was brilliant, especially towards the end when everyone seemed to pull together to make it such a fantastic experience!
It's always exciting looking forward to a new season and being back in the SPL makes it even more special! Looking forward to some great games!
About
the Young Pars
The start of a new season is always a
good time to tell you about the Young Pars and the benefits of joining.Â
The Young Pars is a supporters club specifically for young supporters of
the Pars aged up to 16. Members aged
7 and over come along to Club nights at

East End

Park

where they can meet their favourite players. We also organise exchange visits
to other football clubs for away games and we are looking forward to renewing
our acquaintance with our friends in the SPL.Â
Special events are held at Christmas and at the end of the season when we
present the Player of the Year awards. Members
also receive a birthday card personally signed by first team players!Â

Young Pars aged 6 and under join Sammy's
Gang. Sammy is very popular
with members of his gang and he enjoys meeting them all at his parties
throughout the season. He likes to
make sure that everyone has a great time and usually brings along one of his
magician friends to entertain them! Members
of Sammy's Gang get a special birthday card signed by Sammy himself!Â
Sammy is holding his own birthday party on 18th September and will be
sending out invitations soon to all his Gang!
Included in your membership pack is a
£5 voucher to spend in the Club shop at
w:st="on">
East End

Park

. You will also receive a newsletter
twice a year to keep you up to date with what has been happening at the Young
Pars and any events coming up.
All this for a joining fee of just £10
a season!
Competition
time
You can win free membership of the
Young Pars for this season if you know the answer to the following question.
Who
is the goalkeeper who has returned to the Pars after playing for St Mirren for
the last two seasons?
Send your answer to pars@youngpars.co.uk
or phone us on one of the numbers at the foot of this page. We look forward to
your entries flooding in! If you
have already joined the Young Pars you can still enter and if you win you can
either have your membership fee refunded or receive a £10 voucher to use in the
Club shop!
How
to contact us
You can find out more about the Young
Pars and how to join by visiting our website at www.youngpars.co.uk
Our email address is pars@youngpars.co.uk
or you can contact us by phone on the following numbers - Christine (01383
822012), Jean (01383 731409) or Helen (01383 735358)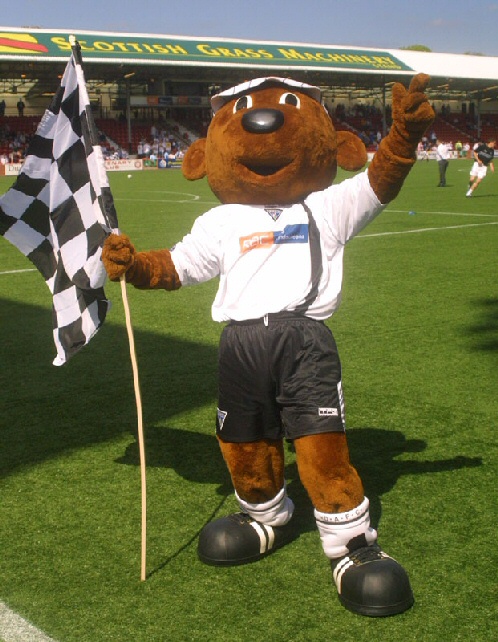 Sammy says thanks very much for visiting our web site where we have lots of news for young Pars fans.