Young Pars News - 6 August 2011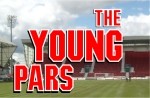 (Entry for Young Pars page of Match Programme v Inverness CT)

Hi Young Pars

We're looking forward to our first Saturday game of the season at East End Park since gaining promotion to the SPL. Most of us prefer games being played on a Saturday, although those of us who were on holiday when we played St Mirren were happy it was being shown on TV as we didn't miss any of the action, including the unfurling of the Championship flag!
Penalty
Kick Competition
The qualifying
heats for this competition took place in May at Pitreavie when seven Young
Pars qualified for the opportunity to test their penalty taking skills against
last year's winner, Declan Pierce, here at

East End

Park

. The first of the semi-finals takes
place today at half time when Declan will be vying for a place in the final with
Daniel Milligan, Cameron Shaw and Connor Findlay. The remaining semi-finalists,
Adam Lambie, Scott Barr, Mark McKenzie and Andrew Morrison will take their
penalties at our next home game on 27th August.Â
The two best penalty takers from each of the semi-finals will go through
to the final which will take place at the Hibs game on 17th September.
Sammy's
birthday party
Sammy is holding his birthday party on
Sunday 18th September at
w:st="on">
East End

Park

. As always, he is looking forward
to meeting up with his gang and having lots of fun.Â
Sammy's Gang members should be receiving their invitations very soon
with all the details.Â
Young
Pars events
We are busy planning events for the
season for our older members as well and details of these will appear in future
programmes or sent to members either by email or by post.Â
Please make sure you let us know if you change your email address or
phone number so that you don't miss out on anything and also that you check
your emails for any information! Â Â Â
Birthday
board
Happy Birthday to the following Young
Pars who celebrated their birthdays in July.
Lucy
Martin, Ryan Simpson, Cameron Tunnicliffe, Murray Parr, Ruth Harvey,Shana Gray,
Leo Fotheringham, Aaron Bennet, Eilidh Gallacher, Samia Gray, Jack McCullow.
Hope you all had a great birthday.
Competition
time
This is your chance to win free
membership of the Young Pars for this season.Â
 Simply answer the following question.
Who
is the goalkeeper who has returned to the Pars after playing for St Mirren for
the last two seasons?
Send your answer to pars@youngpars.co.uk
or phone us on one of the numbers at the foot of this page. If you have already
joined the Young Pars you can still enter and if you win you can either have
your membership fee refunded or receive a £10 voucher to use in the Club shop!
How
to contact us
You can find out more about the Young
Pars and how to join by visiting our website at www.youngpars.co.uk
Our email address is pars@youngpars.co.uk
or you can contact us by phone on the following numbers - Christine (01383
822012), Jean (01383 731409) or Helen (01383 735358)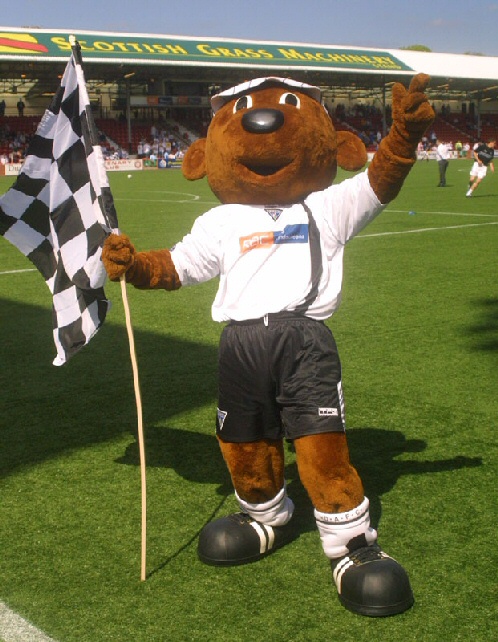 Sammy says thanks very much for visiting our web site where we have lots of news for young Pars fans.