Young Pars News - 13 November 2010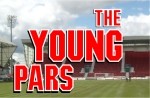 (Entry for Young Pars page of Match Programme v Raith Rovers)
Hi Young Pars

Local derbies are always great games to look forward to and this one is very exciting with both teams doing so well!
It's fantastic to see all the
Fife
teams doing well but when it comes down to it there is only one team we want to
see at the top come the end of the season!� Let's
hear you all giving your loudest backing to your favourite team today!
Future
events
We have been planning our future events and
details of these will be sent out to you as soon as they have been finalised.
Christmas is such a busy time for everybody so we thought we would plan
something different for our Young Pars and Sammy's Gang members this year.�
Of course, if any of you have any ideas of activities you would like us
to organise we would be delighted to hear from you!�
You will find contact details at the foot of this page.
Christmas
shopping
Christmas is fast approaching (6 weeks today!)
and some of you will be thinking about what to put on your list for Santa.�
If you haven't had a look in the Club shop recently it is definitely
worth a visit for ideas! There are a whole range of items from home and away
strips to Sammy teddies, DAFC mugs or a clock for your Pars bedroom!�
Why not pop in today after the game and have a look?
Memories
In the last programme we spoke about one
girl's favourite memories of being in the Young Pars.�
It got us wondering how many of you out there also have favourite
memories you would like to share.� The
Young Pars has been running now for about 15 years in its present form and there
must be members old and new who have stories to tell! � We
can certainly think of a few!
Birthday
board
Happy Birthday to the following Young Pars who
be celebrating their birthdays in November.
Jayden
Ramsay, Cameron Walker, Alexander Fyffe, Daley Smith,
Iona
Halley, Calum Walls and Aileigh Easton.
Hope you all enjoy your special day when it
arrives!
Competition
time
Here is another chance for Young Pars members
to win a prize in one of our programme competitions.�
All you have to do is answer the following question.
Which
club did goalkeeper Chris Smith play for before joining the Pars on a permanent
basis at the beginning of this season?
Nice and easy!�
Send your answer to Helen Beard,

31 Elliot Street
,
Dunfermline

KY11 4TF

or by email to the address at the end.
How to
contact us
If you would like to find out more about the
Young Pars or how to join simply visit our website at www.youngpars.co.uk
and you will find lots of information.� Or
why not send us an email to pars@youngpars.co.uk
if you want to know more or contact us by phone on the following numbers -
Christine (01383 822012), Jean (01383 731409) or Helen (01383 735358)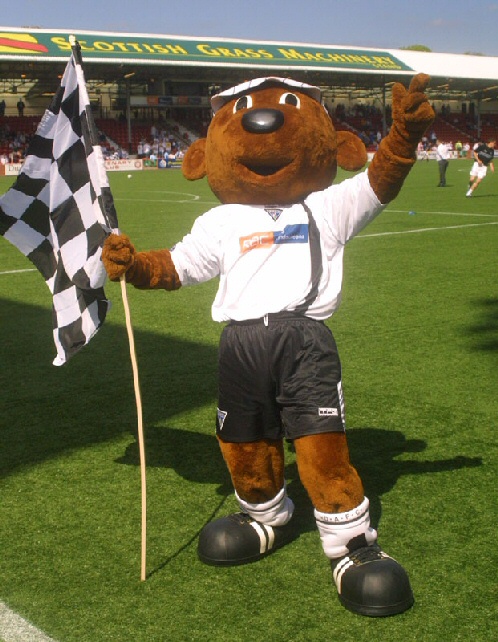 Sammy says thanks very much for visiting our web site where we have lots of news for young Pars fans.