Young Pars News - 16 October 2010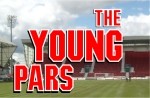 (Entry for Young Pars page of Match Programme v Ross County
Hi Young Pars

You'll all be looking forward to a couple of weeks off school now with the start of the October holidays. Let's hope they get off to a good start here today!


Dundee
away game
As you know we had hoped to take a bus
of Young Pars to this game on Saturday 23rd September which is the middle
weekend of the holidays.� Now that
Dundee
have gone into administration it is unlikely that this trip will go ahead,
although we haven't as yet had this confirmed.�
We will be in touch with all those who put their names down for this away
game once we know for sure what the situation is.
Membership
Benefit
When
you join the Young Pars you receive a voucher worth £5 to spend in the Club
shop along with your membership card and the opportunity to have fun and meet
the players at events throughout the season.�
Members of Sammy's Gang enjoy joining Sammy for his birthday and
Christmas parties.� �
This
season all Young Pars aged under 5 are entitled to a free Season ticket while
members aged under 12 receive an extra 10% off a Season ticket. � Once
you have joined, all necessary information is forwarded to the Ticket Office for
processing.�
All
this for a membership fee of £10!� If
you haven't joined yet this season what are you waiting for?�
The sooner you join the sooner you can take advantage of everything on
offer!
Club
night
Some of our older members enjoyed fun
and games at our Club night in The Gallery earlier this month.�
This took the form of a quiz and activity evening.�
There were three teams, each team being captained by a player.�
In the quiz rounds they had to answer questions on a variety of topics
which included Pars facts, international football, nicknames and naming sports
venues.� In one round they had to try
and identify the players from distorted photos.�
This proved to be quite difficult with one of the players failing to
recognise himself!� Each quiz round
was followed by an activity and the players happily led their team from the
front!� Unfortunately we ran out of
time before the skipping round.� We
had been looking forward to that one!
Many thanks to Joe Cardle, Callum
Woods and Kyle Allison for being such good sports on the night.�
Joe Cardle's team won with a score of 41, just ahead of the runners up
by 2 points!� Congratulations to Joe
and his team of � � Young Pars
members, Jamie and Ewan Divertie, Aidan Smith, Kendal Forbes and Callum Wilson.�

How
to contact us
If you would like to find out more
about the Young Pars or how to join simply visit our website at www.youngpars.co.uk
and you will find lots of information.� Or
why not send us an email to pars@youngpars.co.uk
if you want to know more or contact us by phone on the following numbers -
Christine (01383 822012), Jean (01383 731409) or Helen (01383 735358)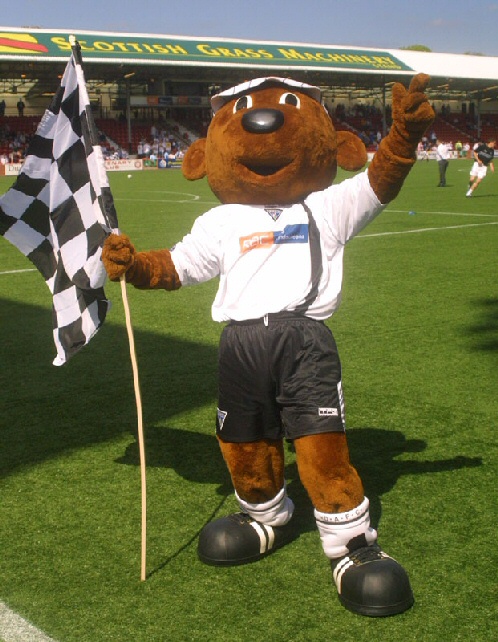 Sammy says thanks very much for visiting our web site where we have lots of news for young Pars fans.