Young Pars News 24 July 2010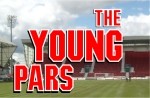 (Young Pars page of Match Programme v Arbroath games)

Hi Young Pars

It's not often we get drawn against the same team to start two different Cup campaigns but that's exactly what has happened – with both games being played here at East End Park.

� Also, Arbroath were our
first round opponents in the Challenge Cup last season, again at

East End

Park

!
Membership
Benefit
We're
really pleased to tell you about a new benefit you can receive when you become a
member of the Young Pars this season. All Young Pars aged under 5 will be
entitled to a free Season ticket while members aged under 12 will receive an
extra 10% off a Season ticket! � Once
you have joined, this information will be forwarded to the Ticket Office for
processing.�
Young
Pars Player of the Year

Our
final event of last season saw Willie Gibson being awarded the Young Pars Player
of the Year award. This took place at Bowlplex where Willie was joined by team
mates Neil McGregor (who was runner up for the award), Paul Willis, Graeme
Holmes and Nick Phinn.� Willie was
presented with the trophy by one of our ball girls, Kim McFarlane.
We'd
like to thank all the players who come along to our events and we look forward
to their support again this season.�
Penalty
kick competition
Young
Pars members are given to opportunity to enter this competition every season,
with the semi-finals and finals being held at half time during home games at the
end of the season.� However, because
one of our finalists was injured, we decided to postpone the final until the
beginning of this season.� We hope to
organise this as soon as possible, depending on holidays, once we can get all
the finalists together!
Competition
time
The bowling and penalty kick
competition are just two of the things on offer to Young Pars members and in our
first competition of the season we are giving you the chance to win free
membership!� Simply answer the
following question and either post your answer to Helen Beard,

31 Elliot Street
,
Dunfermline

KY11 4TF

or email it to the address at the end.�
Which
country won the World Cup which was held in

South Africa

this year?
A nice, easy question to
start the season off, so we look forward to your entries flooding in!�
If you have already joined the Young Pars you can still enter and if you
win you can either have your membership fee refunded or receive a £10 voucher
to use in the Club shop.
How
to contact us
If you would like to find out
more about the Young Pars or how to join simply visit our website at www.youngpars.co.uk
and you will find lots of information.� Or
why not send us an email to pars@youngpars.co.uk
if you want to know more or contact us by phone on the following numbers -
Christine (01383 822012), Jean (01383 731409) or Helen (01383 735358)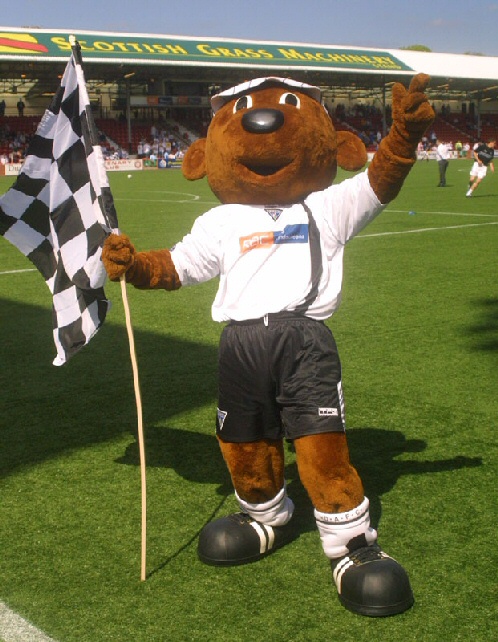 Sammy says thanks very much for visiting our web site where we have lots of news for young Pars fans.