Young Pars News - 3 April 2010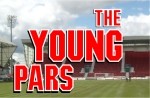 (Entry for Young Pars page of Match Programme v Ross County)
Hi Young Pars

Well, it's the start of the Easter holidays and no doubt you will all be looking forward to receiving an Easter egg or two tomorrow. Let's hope the Easter bunny brings us some luck today!
DAFC
Open Day
This is being held in the
Marquee on the pitch on Sunday 9th May.�
The Young Pars will be there as usual with lots of information and fun
activities.� You can also apply to
become a member of the Young Pars on the day.�
As part of our fundraising events we plan to have a bottle stall and
would be grateful for any donations.� These
can be given to any committee member at our end of season bowling or by
contacting us on one of the numbers below.� Any
kind of bottle would be greatly appreciated! Many thanks to Sammy's Gang for
the bottle donations received at his party.
Birthday
board
Belated birthday wishes to
the following Young Pars who celebrated their birthdays in February and March
but who haven't had a mention in previous programmes because of rearranged
games and programmes.
Andrew
Birnie, Archie Lee, Paul Allan, Luke Stewart, Cameron Shaw, Adam Lambie and
Connor Purdy, Ellie Zaczek, Grant Barr, Scott and Thomas Lucas, Fraser Stewart,
Jamie Divertie, Mark McKenzie and Chloe Mitchell.
Hope you all enjoyed your
special day!
Newsletter
Young Pars members should be
receiving their newsletter very soon with all the details of past events and
those coming up.� Please let us know
if you do not receive a copy and we will post one out to you.�
It's important that you remember to let us know if you change your
address, email or phone number.� This
will make sure that you are kept up to date with all Young Pars news and
information.
End
of Season Event
This event, for Young Pars
members aged 7 and above, will take place at Bowlplex on Tuesday 27th
April.� Bowling will start at 7pm and
first team players will be there as usual to captain the teams.�
If you wish to come along to this event then please phone Christine to
book your place.
Player
of the Year
It's time for you to vote
for the above award again.� If you
want your favourite player to win then it's important that you vote for him!�
Sammy's Gang had an opportunity to vote at his party last Sunday but
you can also cast your vote via email, by post or by contacting us at any of the
numbers below.� The player who gets
your vote will be presented with his trophy at the bowling night so all votes
must be in before then.
How
to contact us
You can find out more about
the Young Pars and how to join by visiting our website at www.youngpars.co.uk
Our email address is pars@youngpars.co.uk
or you can contact us by phone on the following numbers - Christine (01383
822012), Jean (01383 731409) or Helen (01383 735358)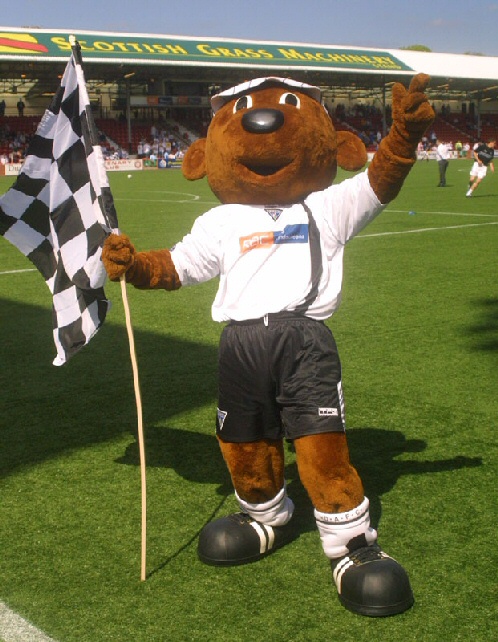 Sammy says thanks very much for visiting our web site where we have lots of news for young Pars fans.