Young Pars News 9 January 2010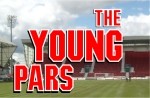 (Entry for Young Pars page of Match Programme v Stenhousemuir Scottish Cup)

Hi Young Pars

What a disappointment last weekend when the game against Raith Rovers had to be postponed because of the weather.

We were all really looking forward to it and
the Club had worked so hard to make sure it went ahead but, unfortunately, the
weather had its say on the day.� Hope
you can all get along to the rescheduled match and help create a great
atmosphere, even though it is likely to be an evening game.�
Let's hope today's game goes off without a hitch!
Anyway, apart from the recent
weather messing up the football fixtures, we're sure you have all been out
enjoying yourselves with sledging, snowball fights and building snowmen amongst
your many activities!� It was perfect
weather for the school holidays!�
Competition
time
We have a couple of stand
tickets to give away in our latest competition.�
You can even choose which game you would like to use your tickets for,
although it must be a league game.� Simply
answer the following question.
Which
current Pars player recently played for

Northern Ireland

in the World Cup Qualifiers?
Send your answers to Helen
Beard,

31 Elliot Street
,
Dunfermline

KY11 4TF

or email us at the address at the end.� We
have decided to extend the closing date of this competition to allow for
postponed matches.� The date now for
your answers to be returned is Saturday 6th February.
Young
Pars events
As you know we held two
events leading up to Christmas – a party for Sammy's Gang and the bowling
night for our older members.� Everyone
seemed to enjoy themselves at these events and we were delighted to get some
very positive feedback from the parents and children who attended.�
It was much appreciated!
Young
Pars website
Thought it would be worth
reminding everyone about our website.� Whether
or not you are a member of the Young Pars it is well worth a visit if you want
to find out loads of information relating to the Pars!�
Not only can you find out what's happening with the Young Pars but
there are links to other football related websites and to a photo gallery of
games played so far this season, from pre-season up to the present.�
You can also find reports on what was happening around

East End

Park

in previous seasons and, for Sammy's Gang, there is a whole section about
Sammy the Tammy with articles and photos from Sammy's various activities!�
The website address is www.youngpars.co.uk.�
Have a look at it and let us know what you think!� �

How
to join
You can find out more about
the Young Pars and how to join by visiting our website at www.youngpars.co.uk
Our email address is pars@youngpars.co.uk
or you can contact us by phone on the following numbers - Christine (01383
822012), Jean (01383 731409) or Helen (01383 735358)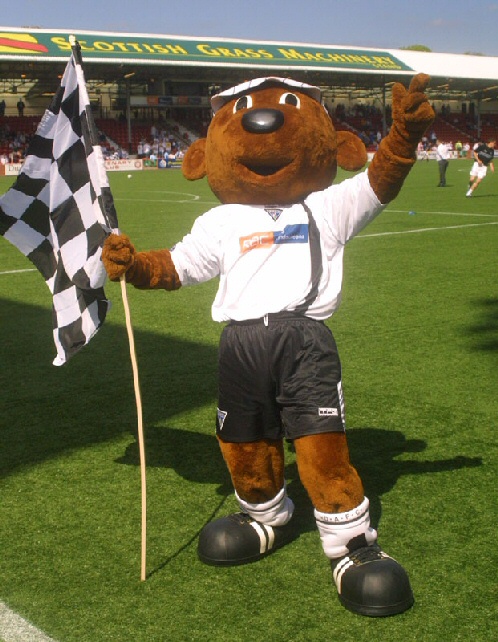 Sammy says thanks very much for visiting our web site where we have lots of news for young Pars fans.