Young Pars News - 19 December 2009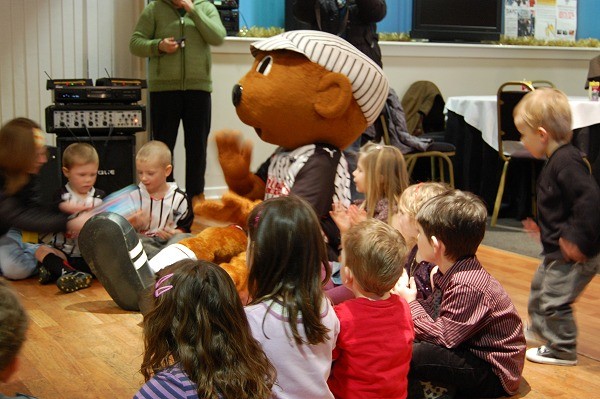 (Entry for Young Pars page of Match Programme v Inverness)
Hi Young Pars

A warm welcome to everyone who has taken advantage of the kids for a quid offer today. Hope you all enjoy the game. It's certainly more fun coming along to East End Park to watch the football than helping out with last minute shopping!

Only six more sleeps before Santa comes calling!�
A little Christmas present of three points here today would be very
welcome!

Sammy's
Christmas party
Our old friend, Mr Barking, hosted this again and he was
made very welcome by both the children and parents who were delighted to see him
back.� He had everyone joining in
with some singing before performing some magic tricks and dressing up one of
Sammy's Gang as a snowman.
Sammy arrived after the party food in time to play a
game of pass the parcel and this was followed by a Sammy story.�
During the story Sammy was trying to write his Christmas list.�
It sounds very straightforward but, as we have come to expect, Mr Barking
and Sammy were hilarious!� They make
a great double act and had everyone in stitches with their antics!�

We'd like to say a big thank you to the Dunfermline
Athletic kit man, Mo, and his able assistant, Joe, for buying a gift for every
member of Sammy's Gang who attended his Christmas party.�
It was very generous of them and much appreciated by everyone at the
Young Pars.

�
Young Pars
bowling night
This took place at Bowlplex on Tuesday.�
It's always a popular evening and see the story on website to see who
was there and who won the prizes.

�
Birthday board
Happy Birthday to the following Young Pars who all
celebrate their birthdays in December.

�
Michael McKenzie,
Alexander Wilson, Conor Stewart, Jamie Lyndsay,

Logan

Smith, Jennifer Bald, Robert McKenzie,
Bruce Robb, Argyll Graham and Douglas Harvey.
Hope you all enjoy your special day!
Competition time
We have a couple of stand tickets to give away in our
latest competition.� You can even
choose which game you would like to use your tickets for, although it must be a
league game. � Simply answer the
following question.

�
Which current Pars
player recently played for

Northern Ireland

in the World Cup Qualifiers?
Send your answers to Helen Beard,

31 Elliot Street
,
Dunfermline

KY11 4TF

or email us at the address at the end.� All
entries must be received by 16th January 2010.
How to join
You can find out more about the Young Pars and how to
join by visiting our website at www.youngpars.co.uk
Our email address is pars@youngpars.co.uk
or you can contact us by phone on the following numbers - Christine (01383
822012), Jean (01383 731409) or Helen (01383 735358)
Finally…
We'd like to wish all our Young Pars members and their
families a very Happy Christmas. Hope you have a really great day when it comes!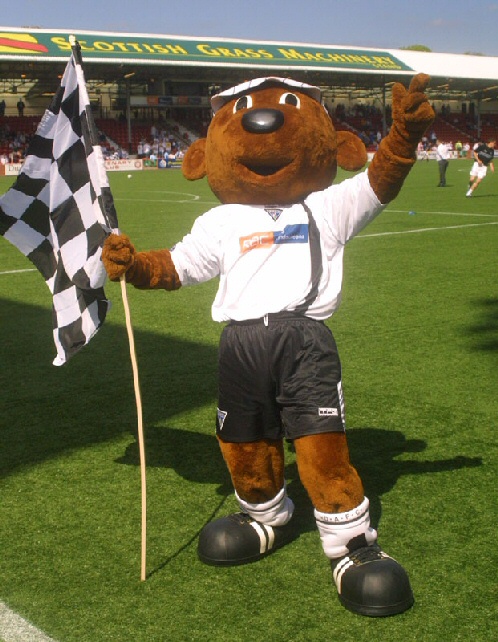 Sammy says thanks very much for visiting our web site where we have lots of news for young Pars fans.