Young Pars News - 12 December 2009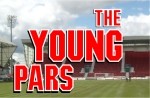 (Entry for Young Pars page of Match Programme v Ross County)Hi Young Pars

Only thirteen more sleeps until Christmas! Don't know about you but we are all getting excited! Hope you've remembered to tell Santa about all the Pars goodies that are available from the Club Shop.
They have some great stocking fillers as well as the bigger items such as football strips and training gear.
Christmas
events
As usual, we have two events lined up for Young
Pars members.
Sammy's
Christmas Party
This is being held in the Kingdom Suite
tomorrow from
.� Sammy is really looking forward to
his party.� He loves Christmas and
enjoys getting into the party mood with his Gang.�
You should have phoned Christine by now if you are coming along to this.�
It promises to be a lot of fun!�
Bowling
night �
Our second Christmas event is the bowling night
for our older members aged 7 and over.� This
is being held at Bowlplex in the Leisure Centre this coming Tuesday.�
Again you should have phoned Christine if you intend coming along.�
We start bowling at Minute="0" Hour="19">
7pm
so please make sure you are there for about Minute="45" Hour="18">
6.45pm
to give time for changing shoes and organizing teams.�
The cost is £2, which you can pay on the night.�
Players will be coming along to the bowling to captain the teams.�
This is always a popular event and great fun as well!�


Inverness
game
After enjoying the Young Pars Christmas events
why not finish off the week by coming along to the
Inverness
game which is being played here at

East End

Park

next Saturday? All under 18s are getting into the game for just £1.�
This is the last game before Christmas so it should be a great
atmosphere!
Newsletter
All Young Pars should have received their
newsletter a couple of weeks ago with an update on past events and those coming
up.� If you did not receive your copy
then please get in touch with one of the committee members and we will send one
out to you.�
We'd like to remind our members to let us
know if you change your address, email or phone number.�
This will make sure that you are kept up to date with all Young Pars news
and information.
How to
join
You can find out more about the Young Pars and
how to join by visiting our website at www.youngpars.co.uk
Our email address is pars@youngpars.co.uk
or you can contact us by phone on the following numbers - Christine (01383
822012), Jean (01383 731409) or Helen (01383 735358)
Finally…
Congratulations to Jim McIntyre from everyone
at the Young Pars for getting the Manager of the Month award for November.�
This was well deserved after being undefeated in a run of eight games.�
We look forward to the manager and players continuing their good form
this month after a slight blip last weekend!
C'mon ye Pars!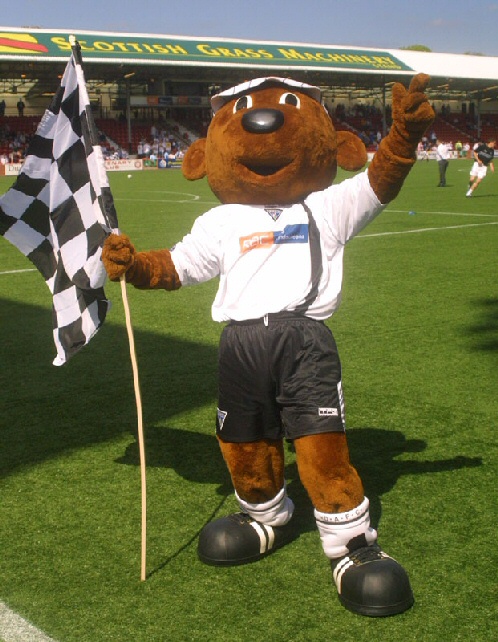 Sammy says thanks very much for visiting our web site where we have lots of news for young Pars fans.