Young Pars News 24 October 2009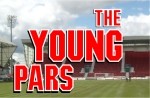 (Entry for Young Pars page of Match Programme v Morton) Hi Young Pars

Hope you all enjoyed your holidays and are now looking forward to going back to school on Monday. Did you know it's only 8 weeks to go before the Christmas holidays! Seems to come round quicker every year!
Talking of Christmas we'll need to start
thinking about our Young Pars Christmas activities again soon.�
We usually go bowling with the older Young Pars members and this is
always very popular but, if you can think of anything else you would like to do
instead, just let us know.� We are
open to suggestions!
Well
done, Christine
Our Young Pars chairperson, Christine, took
part in the Dander for Mary which was held in June.�
This involved walking the Fife Coastal path over five days to help raise
funds for the Mary Leishman Foundation.� Christine
did the first two days, walking from the
Tay

Bridge
to St Andrews on the first day then
St Andrews
to Crail on the second day, covering a total of 31 miles.�

She was unable to complete the walk because of
other commitments she had.� However,
she and her fellow walkers were tested in those first days.�
Christine described the first day as a flat and relatively easy walk over
18 miles but the weather was terrible with constant rain all day and everybody
got soaked through!� The company of
Greg Shields and John Watson kept her going though and chatting to them kept her
mind off the awful weather.�
On the second day the weather was better but
the terrain tested everyone's fitness.� The
walking was more arduous – up hills, down cliff walks, over rocks and sandy
beaches, although that didn't stop some participants treating it like a race
instead of a dander!� Not our
Christine though, who found it a bit hard going, saying she wouldn't want to
walk the second leg again in a hurry!� Despite
all that, it seems that everyone who was taking part enjoyed themselves and
Christine was pleased to have survived without any blisters.�
The aches and pains also disappeared after a couple of days!
Christine managed to raise £450 and this will
be split between the Mary Leishman foundation and the Young Pars.�
Well done, Christine.� Everyone
at the Young Pars is proud of you!
Competition
time
How would you like to win a £10 voucher to
spend on anything you wish in the Club Shop?�
You would?� Then simply answer
this question.
Who
scored the most goals for the Pars in all competitions last season?
Send your answers to Helen Beard,

31 Elliot Street
,
Dunfermline

KY11 4TF

or to our email address.� Closing
date is 7th November.� �
How to
join

You can find out more about the Young Pars and
how to join by visiting our website at www.youngpars.co.uk
Our email address is pars@youngpars.co.uk
or you can contact us by phone on the following numbers - Christine (01383
822012), Jean (01383 731409) or Helen (01383 735358)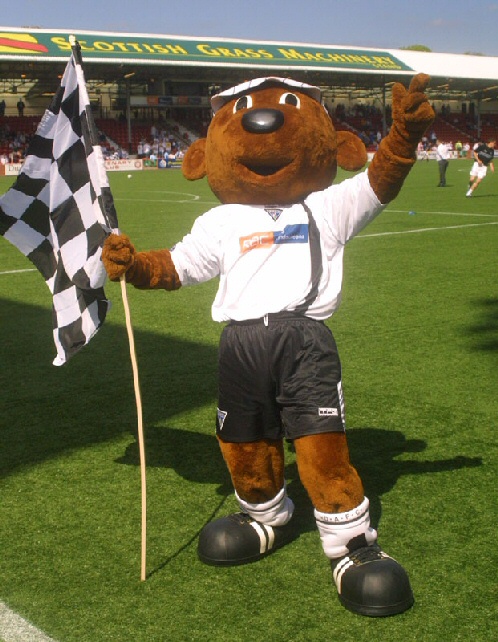 Sammy says thanks very much for visiting our web site where we have lots of news for young Pars fans.