Young Pars News - 29 August 2009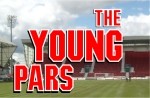 (Entry for Young Pars page of Match Programme v Raith Rovers)

We'd like to remind all Young Pars that we are taking a bus to the game against Dundee at Dens Park on Saturday 12th September. The trip will be dependent on interest shown so you must phone Christine as soon as possible if you wish to go!
You will find Christine's number at the foot of this
page.� There will be a charge for the
bus but entry into the game is free
for all Young Pars travelling with us.� Mums,
dads, grans and grandads are welcome to join you on this trip but unfortunately,
in these credit crunch times, we cannot offer them free entry into the game.
Penalty Kick
Competition
The final of this competition should have taken place at
the end of last season but had to be postponed for various reasons.�
Instead it was played out at half time during last week's game.�
Congratulations to Paul Allan who won the Cup!�
Paul reached the finals of this competition a couple of seasons ago but
narrowly lost out on that occasion after a sudden death shoot out so he is very
pleased to have won it this time round!�
Sammy says
When Sammy the Tammy was visiting A&E with a friend
recently he was surprised to hear about the number of children who are injured
when playing on trampolines.� So he
has a message for all his gang out there – enjoy playing on your trampolines
but please be careful.� Sammy would
hate to see you breaking any bones!�
Birthday board
Happy Birthday to the following Young Pars who all
celebrated their birthdays in August.
Aidan McKinlay, Robbie McSkimming, Ryan Turner, Tom
Milne, Rachel Walker, Keira Robb and Sean Cox.
We'd also like to wish Cameron Harris a belated Happy
Birthday.� Cameron celebrated his
birthday in July.
Win a year's
membership of the Young Pars/Sammy's Gang!
This is your last chance to enter this competition to
win free membership of the Young Pars for this season, giving you a saving of £10!�
Closing date for entries is next Saturday 5th September!�
If you have already joined don't worry, you can still enter and if you
win, you will receive a voucher for the DAFC shop for the same value as the
membership.� So here goes!�
Do you know the answer to the following question?
Which player left
the Pars at the end of last season to join former Pars player Ian Ferguson at
North Queensland
Fury Football Club in Townsville in

Australia

?
Send you answer to Helen Beard,

31 Elliot Street
,
Dunfermline

KY11 4TF

or, if you prefer, you can email it to us at the address below.�
Good luck!
How to join
You can find out more about the Young Pars and how to
join by visiting our website at www.youngpars.co.uk
Our email address is pars@youngpars.co.uk
or you can contact us by phone on the following numbers - Christine (01383
822012), Jean (01383 731409) or Helen (01383 735358).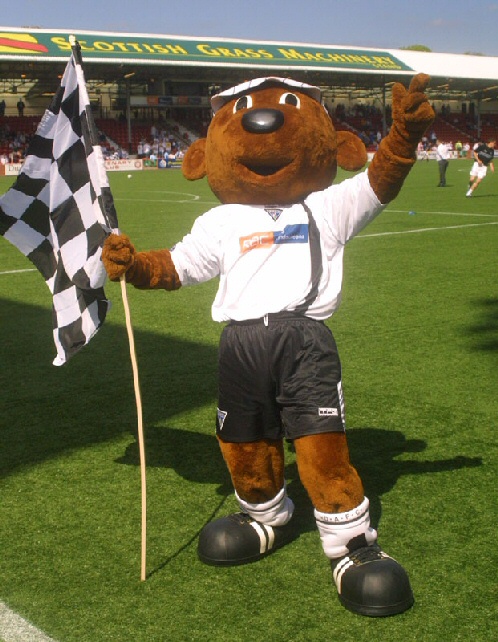 Sammy says thanks very much for visiting our web site where we have lots of news for young Pars fans.