Young Pars News - 22 August 2009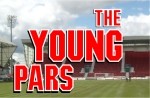 (Entry for Young Pars page of Match Programme v Airdrie)

Hi Young Pars

Hope you've all settled back into school after what was a pretty wet summer holiday if you stayed in Scotland! We're sure you didn't let that put you off enjoying yourselves though!

If you were away anywhere
interesting we'd love to hear from you.� Maybe
you went to
Norway
to watch
Scotland
as they try to make the finals of the World Cup in

South Africa

next year – or, on second thoughts, maybe you'd rather forget about that!
Future
events
On a more positive note, we
have been busy organising a Club night and a birthday party for Sammy the Tammy.�
We have a couple of dates in mind and now all we have to do is see which
of these suits Sammy and the players.� Both
are so busy, especially with all the midweek Cup games we have coming up just
now!� Anyway, once these are
confirmed we will let you know.
Away
game
We are planning to take a bus
to the game against Dundee at

Dens

Park

on Saturday 12th September.� There
will be a charge for the bus but entry into the game will be free
for all Young Pars travelling with us.� If
you are interested in joining us for this trip then please phone Christine on
the number given at the bottom of this page.�
Adults are welcome to join you on this trip but unfortunately, in these
credit crunch times, we cannot offer them free entry into the game.
Please note this trip will be
dependent on interest shown so start phoning Christine now!
Sammy
says
When Sammy the Tammy was
visiting A&E with a friend recently he was surprised to hear about the
number of children who are injured when playing on trampolines.�
So he has a message for all his gang out there – enjoy playing on your
trampolines but please be careful.� Sammy
would hate to see you breaking any bones! �
Win
a year's membership of the Young Pars/Sammy's Gang!
Whether you are an existing
member or joining for the first time, this is your chance to join the Young Pars
for free for this season!� That's a
saving of £10!� If you have already
joined for this season don't worry, you can still enter and if you win, you
will receive a voucher for the DAFC shop for the same value as the membership.�
So here goes!� Do you know the
answer to the following question?
Which
player left the Pars at the end of last season to join former Pars player Ian
Ferguson at North Queensland Fury Football Club in Townsville in

Australia

?
Send you answer to
Helen Beard,

31 Elliot Street
,
Dunfermline

KY11 4TF

or, if you prefer, you can email it to us at the above address.�
Good luck!
How
to join
You can find out more about
the Young Pars and how to join by visiting our website at www.youngpars.co.uk
Our email address is pars@youngpars.co.uk
or you can contact us by phone on the following numbers - Christine (01383
822012), Jean (01383 731409) or Helen (01383 735358).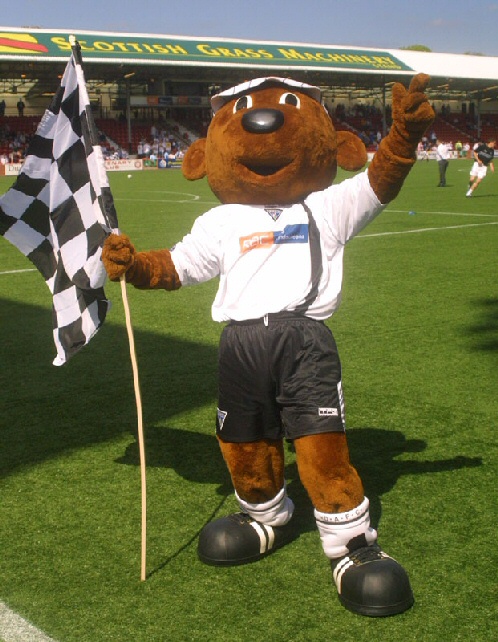 Sammy says thanks very much for visiting our web site where we have lots of news for young Pars fans.