Young Pars News - 31 March 2009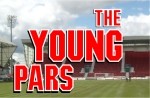 Entry for Young Pars page of Match Programme v Dundee

Hi Young Pars

Can you believe we are on our way to Hampden again?! This will be the seventh time in five years! For a club like Dunfermline that's a fantastic achievement! Can't wait!

Newsletter
All Young Pars and Sammy's Gang members
should have received their newsletters by now.�
If you haven't, then please get in touch with us either by phoning or
sending an email and we will send one out to you.
Ballboy/Ballgirl
spotlight
Our ballboy in the spotlight this week is 15
year old Josh Redpath.� Josh has
supported the Pars since he was about 4 years old.�
He can't remember his first game, but his favourite game up to now was
Scott Thomson's testimonial against Manchester United.�
What he enjoys most about being a ballboy is the chance to meet the
players but he doesn't like it when the weather is horrible and cold!�
Josh lists the Bowling nights and the Penalty Kick competition as his
favourite Young Pars activities.
Speaking of the Penalty Kick competition, the
qualifying heats for this were held at Pitreavie Playing Fields a couple of
weeks ago.� There was a good turnout
of Young Pars trying to beat the goalie to book their place in the semi-finals
which are scheduled to take place at half time during the home games against St
Johnstone and Morton.� The final will
be played out at the last home game of the season. � Congratulations
to Daniel McGuinness, Cameron Shaw, Cameron Lambie, Adam Ainslie, Paul Allan,
Kyle Elliot and Callum Anderson who all made it through to compete against last
year's winner, Hamish Michie.
Sammy's
Easter Party
Hope all those who went to Sammy's Easter
party on Sunday had a great time.� We
know Sammy was looking forward to it and with Mr Barking coming along as well
we're sure it all went well!
St
Johnstone away game
This has been rearranged so many times but we
are pleased that it is now being played in the Easter holidays – no school to
worry about the next day!� Both the
cost of the bus and entry into the game is free to all Young Pars members
travelling with us to the game. Please contact Christine if you wish to join us.
End of
Season bowling
This popular event will be held as usual at
Bowlplex. Details are in the newsletter. Again, you must phone Christine if you
wish to join us for the bowling.
Contacting
us
You can keep up to date with everything going
on at the Young Pars by visiting our website at www.youngpars.co.uk�
where you will find news and photos of Young Pars events that have taken
place as well as those coming up – plus lots of other football related info.�
There are also details on how you can join.�
You can email us at pars@youngpars.co.uk
or contact us by phoning one of the following numbers - Christine 01383 822012,
Jean 01383 731409 or Helen 01383 735358.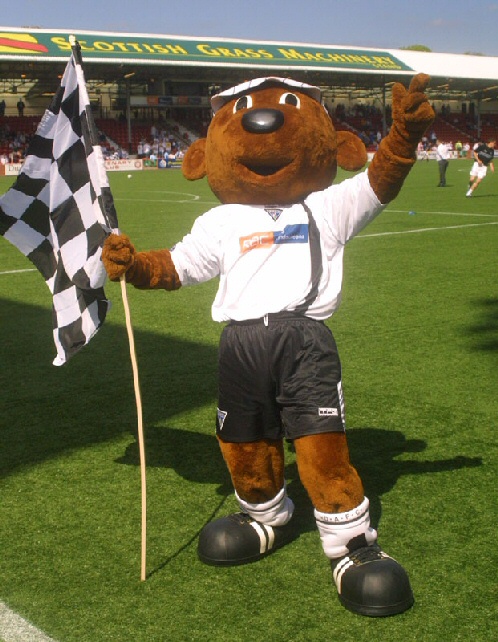 Sammy says thanks very much for visiting our web site where we have lots of news for young Pars fans.