Young Pars News 14 March 2009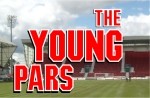 Entry for Young Pars page of Match Programme v Partick Thistle

Hi Young Pars

What a fantastic atmosphere it was at last week's game! � Wouldn't it be great to get crowds like that every week? Let's hope we can do the business on Tuesday and get to another Cup semi-final! It would be a fantastic game against our old rivals, Falkirk!

St
Johnstone away game
We are still planning to take a bus to this
game when it is rescheduled (yet again!) but this will depend on interest shown.�
When we have confirmation of the new date we will take names of any Young
Pars who are interested in going.
Penalty
Kick Qualifier
The qualifying heat for the Young Pars penalty
kick competition will be held tomorrow at Minute="0" Hour="11">
11.00am
at Pitreavie Playing Fields.� Those
who make it through to the semi-finals will have the opportunity to take
penalties during half time at home games, with the final usually being played
out at the last home game of the season.
Members wishing to take part in the competition
should have telephoned Christine by now but if not, there is still time to do
so.� You will find her phone number
at the bottom of this page.
Birthday
board
The following Young Pars celebrate their
birthdays in March.
Ellie Zaczek, Grant Barr, Scott Lucas, Thomas
Lucas, Keir Macauley, Fraser Stewart, Jamie Divertie, Mark McKenzie, Daryl
Lightfoot, James Lightfoot, Chloe Mitchell and Robbie Brindle.
Wishing you all a very Happy Birthday from
everyone at the Young Pars.
Ballboy/Ballgirl
spotlight
Our ball boy in the spotlight this week is 11
year old Cameron Canning.� Cameron is
one of our guest ball boys and has helped us out in a couple of games this
season.� Cameron has supported the
Pars since about the age of four or five.� What
he likes most about being a ball boy is being able to watch the game from a
different view point.� When we asked
him what he didn't like about being a ball boy he couldn't give an answer!�
It was only his second outing when we asked so maybe he'll have thought
of something when he has had a few more shots at it!
Sammy's
Easter party
Attention all Sammy's Gang members!�
Sammy will be holding his Easter party in the Kingdom suite on Sunday 29th
March from Minute="30" Hour="13">
1.30pm – 3.00pm
.� Sammy is busy writing out the
invitations so you should receive yours very soon!
Contacting
us
You can keep up to date with everything going
on at the Young Pars by visiting our website at www.youngpars.co.uk�
where you will find news and photos of Young Pars events that have taken
place as well as those coming up – plus lots of other football related info.�
There are also details on how you can join.�
You can email us at pars@youngpars.co.uk
or contact us by phoning one of the following numbers - Christine 01383 822012,
Jean 01383 731409 or Helen 01383 735358.

�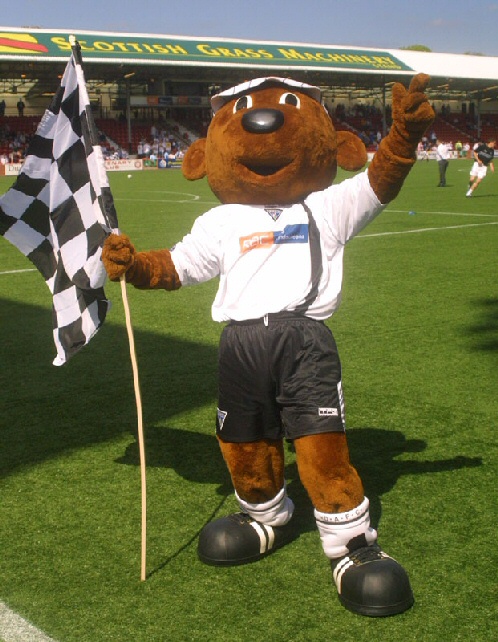 Sammy says thanks very much for visiting our web site where we have lots of news for young Pars fans.