Young Pars News 7 March 2009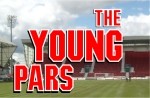 (Entry for Young Pars page of Match Programme v Aberdeen)

Hi Young Pars

It seems ages since we last played Aberdeen and we are really looking forward to today's game. Let's hear you all making a lot of noise by cheering the team on to another Cup semi-final! Come on, ye Pars!
St
Johnstone away game
A reminder that this game,
which had to be postponed in January because of a frozen pitch, has now been
rearranged for the evening of Tuesday 17th March.�
We are planning to take a bus of Young Pars to this game as part of our
exchange agreement with St Johnstone.� �
We realise that it will not be possible for some of you who were
originally travelling with us in January to come to this rearranged game but, if
you are still interested, then you must let Christine know very soon
either by phone or e mail
Future
events
As we mentioned in the last
programme we are finding it difficult to find time to fit in a Club night
because of the busy fixture list which means we cannot get players to attend.�
Because of this we are arranging a time for Young Pars members to watch
the Pars train at Pitreavie followed by an opportunity to collect autographs,
chat and get photographs taken with the players.�
This would take place during the Easter holidays.�
Details of day and time will be sent out in the newsletter.�
You can also find out more by checking out this page in the next home
programme or by logging on to www.youngpars.co.uk
�
Ballboy/Ballgirl
spotlight
Our ballboy in the
spotlight this week is 13 year old Jonathan Gillan.�
Jonathan can't remember how long he has been supporting the Pars but he
does remember one of his favourite games.� It
was the second last home game of season 2005-2006 when we beat
Livingston
3-2 to secure our place in the SPL for another season.�

Our three goals were courtesy of a Mark Burchill hat trick and Jonathan
remembers saying to Mark at the Young Pars bowling night the week before the
game that he wanted to see him score a hat trick against
Livingston
!� Maybe
we should get Jonathan to speak to the players more often!�

Jonathan lists the bowling
nights as his favourite Young Par event and is looking forward to the next one
at the end of the season. � We asked
Jonathan what he enjoyed most about being a ballboy and he said it was the pies
at half time!� What he doesn't like
is having to stay to the end of a game when we're not playing well!
Contacting
us
Our email address is pars@youngpars.co.uk
or you can contact us by phoning one of the following numbers - Christine 01383
822012, Jean 01383 731409 or Helen 01383 735358.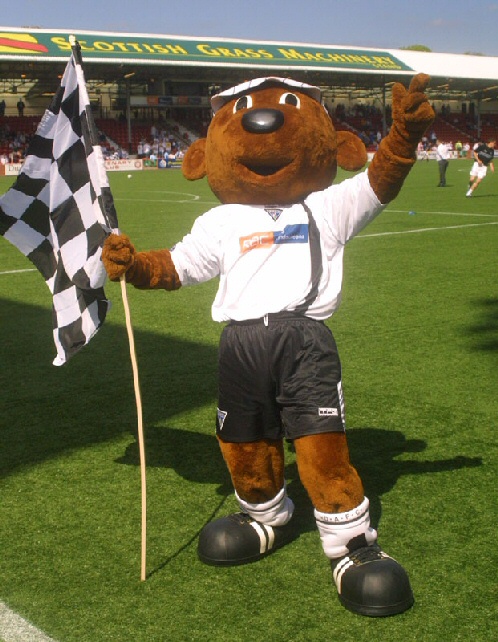 Sammy says thanks very much for visiting our web site where we have lots of news for young Pars fans.