Young Pars News 10 Jan 09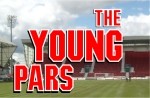 (Entry for Young Pars page of Match Programme v Clyde SFA Cup Fourth Round)

Hi Young Pars

We'd like to start by wishing Young Pars members, their families and everyone at the Club a Happy New Year! Let's hope 2009 turns out to be a successful year both on and off the park!

Charity
fundraiser
Congratulations to one of our ballboys, Scott
Lucas, who managed to raise nearly £400 for the Edinburgh Sick Children's Hospital by taking part in the New Year Looney Dook, which involves going for a swim in the sea at
South Queensferry
on New Year's Day.� Scott managed to stay in the water for about 10 minutes despite the fact it must have been freezing!� Scott would like to thank
DAFC staff, players, directors and their guests at the Livingston game who all generously contributed to the sum he raised for this worthy cause.�
We think you'll agree this was a fantastic effort!�

Away
game
A reminder that the Young Pars will be taking a
bus to

McDairmid

Park

for the game against St Johnstone on 24th January.�
If you wish to travel with us and you haven't yet contacted Christine
then you must do so as soon as possible by phoning her on 01383 822012.�
As well as free entry to the game as part of our exchange agreement with
St Johnstone, the bus will now also be free to Young Pars members, thanks to Mr
Chris Wishart who has kindly offered to sponsor the bus.�

Ballboy/Ballgirl
spotlight
As mentioned in previous programmes our ball
boys and ball girls work very hard in all weathers.�
We thought we would ask these young fans a few questions to find out a
bit more about them.� In the
spotlight today is Kyle Elliott.� Kyle,
who is 13 years old, has supported the Pars for about two years.�
He was introduced to the Pars by his neighbours who took him along to the
Scottish Cup Final and he has been a fan ever since!�
Kyle enjoys the responsibility of being a ballboy and seeing the players
close up. His favourite Young Pars events are the bowling nights at Christmas
and end of season.� He enjoys meeting
the players at all the events we hold throughout the season.�

Young
Pars website
You can keep up to date with everything going
on at the Young Pars by visiting our website at www.youngpars.co.uk�
where you will find news and photos of Young Pars events that have taken
place as well as those coming up – plus lots of other football related info.�
There are also details on how you can join if you haven't already done
so.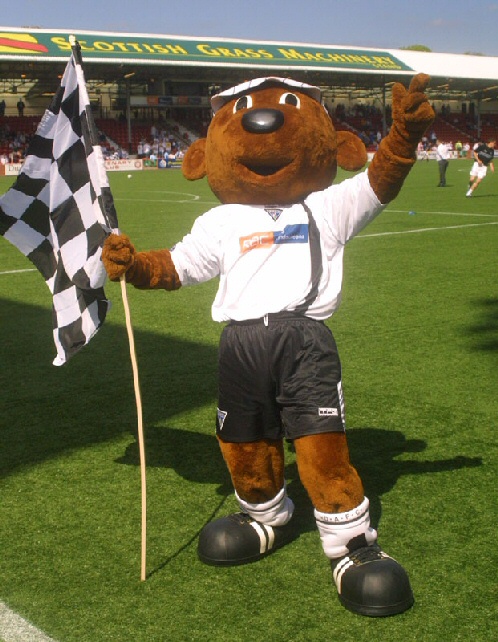 Sammy says thanks very much for visiting our web site where we have lots of news for young Pars fans.