Young Pars News 20 Dec 08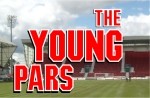 (Entry for Young Pars page of Match Programme v Clyde)
Hi Young Pars

Only four more days before Santa comes calling! � We're all getting very excited! Let's hope we get an early Christmas present with a good result here today.

Christmas events
The Christmas bowling
night for our older members was held at Bowlplex on Tuesday 9th
December.� We had seven lanes of
bowlers and six players came along to captain each team with Paul Gallacher
manning two teams.� The other players
who came along were Scott Thomson, Calum Woods, Greg Ross, Scott Muirhead and
Greg Shields.� There were prizes for
the Young Par with the highest score and the lowest score, as well as one for
the Pars player with the highest score.� Josh
Mitchell and Aidan Hopkins won the Young Pars prizes while Scott Muirhead had
the best player's score.� Many
thanks to Graeme at Bowlplex for donating the prizes.�

At the end of the evening every Young Par received a
selection box and we would like to say a big thank you to Jim Leishman for
supplying these for us.
You can see more pictures from the bowling night on our
website at www.youngpars.co.uk

Sammy's Christmas party was held last Sunday but a
report on that will have to wait until next week's programme!
Programme
competition
Our latest competition gave you the chance to win a
signed football by answering the following question - Which
former Pars player is the manager of St Mirren? � The
answer, of course, was Gus McPherson, and the winner was one of our ball girls,
Rachel Walker.� Congratulations to
Rachel, who was presented with her prize at the bowling night by Calum Woods.
Birthday board
The following Young Pars celebrate their birthdays in
December.
Michael McKenzie, Alexander Wilson, Jamie Lindsay,
Simone Atkinson, Jennifer Bald, Holly Judge, Argyll Graham, Douglas Harvey and
Claire McLeish.
Wishing you all a very Happy Birthday from everyone at
the Young Pars.
Away game
The Young Pars will be taking a bus to

McDairmid

Park

for the game against St Johnstone on 24th January.�
Please phone Christine if you want to travel with us to this game.�
As well as free entry to the game as part of our exchange agreement with
St Johnstone, the bus will now also be free to Young Pars members travelling
with us thanks to Mr Chris Wishart, who has offered to sponsor the bus.�
Again we would like to thank Mr Wishart for his support.�
It is very much appreciated.
Merry Christmas!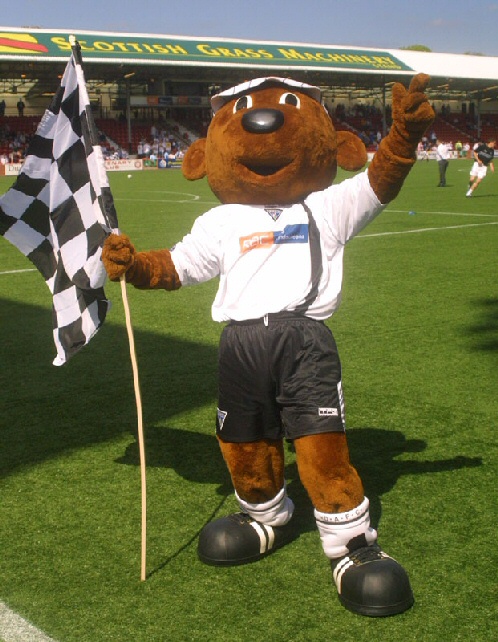 Sammy says thanks very much for visiting our web site where we have lots of news for young Pars fans.