Young Pars News 27 Dec 08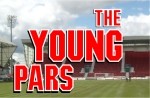 (Entry for Young Pars page of Match Programme v Livingston)

Hi Young Pars

Hope you all had a lovely Christmas! Pity it's all over but hopefully we will have lots to cheer about at the end of today's game!

Sammy's
Christmas party
Sammy held his Christmas party in the Kingdom
Suite on Sunday 14th December and loads of his gang came along to
join in the fun.� Mr Barking got the
party going with some singing and dancing and a bit of magic.�
He got some of Sammy's gang to help him with the music while one little
boy got dressed up as a snowman.� Everyone
joined in a game of pass the parcel which was won by Tom Milne.�

Tom was delighted with his prize of a DAFC
reindeer!� Sammy himself arrived
after the food – not like Sammy to miss out on that part of the party!�
After greeting all his friends he acted out his Sammy story which was
accompanied by various sound effects courtesy of Mr Barking!�
Sammy gave all his Gang members a selection box as they left the party.�
Thanks again to Jim Leishman for kindly supplying these for us.
To see more photos from our Christmas events
log on to www.youngpars.co.uk
Looney
Dook
You may have heard of this!�
It's when lots of crazy people go for a swim in the sea at
South Queensferry
on New Year's Day, despite the fact it must be freezing!�
Anyway, we are full of admiration for one of our ballboys, Scott Lucas,
who is taking part this year to raise funds for

Edinburgh

's Sick Children's Hospital.� We'd
like to wish Scott all the best in his efforts and hope he raises lots of money
for a very worthy cause.
Away
game
The Young Pars will be taking a bus to

McDairmid

Park

for the game against St Johnstone on 24th January.�
Please phone Christine if you want to travel with us to this game.�
As well as free entry to the game as part of our exchange agreement with
St Johnstone, the bus will now also be free to Young Pars members, thanks to Mr
Chris Wishart who has offered to sponsor the bus.�
We would like to thank Mr Wishart for his support.�
It is very much appreciated.
How to
contact us
You can email us at pars@youngpars.co.uk
or contact us by phone on the following numbers:
Christine 01383 822012, Jean 01383 731409 or
Helen 01383 735358.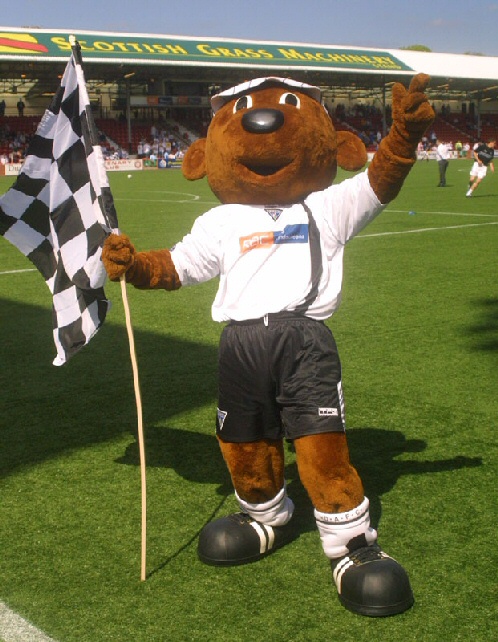 Sammy says thanks very much for visiting our web site where we have lots of news for young Pars fans.