Young Pars News 1 Nov 2008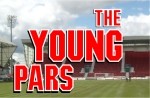 Entry for Young Pars page of Match Programme v St Johnstone)

Hi Young Pars

We'd like to extend a warm welcome to the Super J's (St Johnstone's equivalent to the Young Pars), who are our guests here today as part of our exchange programme.

We hope you enjoy your day at East End Park and we look forward to visiting McDiarmid Park in the New Year.
Ballboy/Ballgirl
spotlight

As mentioned in previous programmes our ball
boys and ball girls work very hard in all weathers.�
We thought we would ask these young fans a few questions to find out a
bit more about them.� First up is
Rachel Walker who has been an avid Pars fan for as long as she can remember.�

Her favourite memory so far was when Andrius
Skerla scored during the 2004 Scottish Cup Final against Celtic. � One
of our favourite memories too!� Rachel's
favourite players at the moment are Ian Williamson and Simon Wiles.�
The thing she enjoys most about being a ballgirl is helping the team and
feeling she is part of the club.�
What she least enjoys is not being able to sit
in the crowd with the rest of the fans, but she does make up for this by going
to away games!� In fact, one of the
things she enjoys about being in the Young Pars is joining us on our away trips.�
Rachel is a regular on these trips!� Another
bonus about being in the Young Pars is the opportunity to meet and talk with the
players at the Club nights.
Competition
time
Here's another chance to enter this
competition which originally appeared in the programme for our CIS Cup game
against St Mirren.� A signed DAFC
football is the prize and all you have to do to win is answer the following
question.
Which
former Pars player is the manager of St Mirren?
Send your answers to Helen Beard,

31 Elliot Street
,
Dunfermline

KY11 4TF

.� First correct answer drawn from
all the entries will win the signed ball!� Entries
must be received by the end of this month.
Joining
the Young Pars
If you haven't joined the Young Pars yet
it's not too late.� We will soon be
organising our Christmas events for Sammy's Gang and Young Pars members so if
you don't want to miss out then join up now!
You can email us at pars@youngpars.co.uk
or contact us by phone on the following numbers:
Christine 01383 822012, Jean 01383 731409 or
Helen 01383 735358.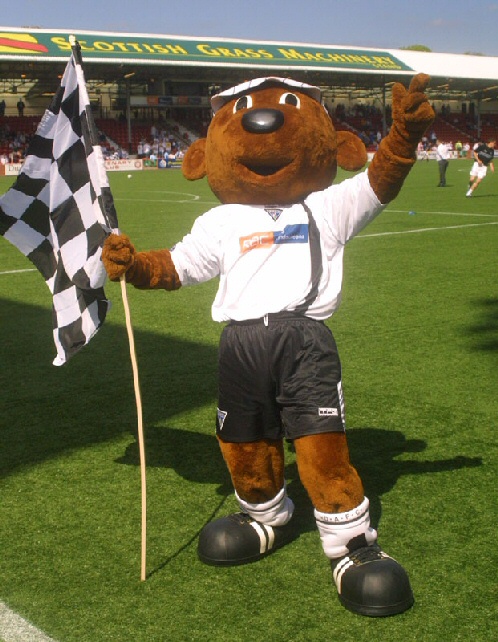 Sammy says thanks very much for visiting our web site where we have lots of news for young Pars fans.