Young Pars News 23 Sept 2008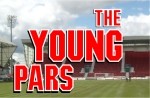 (Young Pars page of Match Programme v St Mirren)

Hi Young Pars

It's always exciting to be involved in Cup games on our home ground, isn't it? It wasn't so long ago that we were playing St Mirren in the SPL so this should be an interesting game.


We've had a good Cup record over the last few seasons reaching the final of this one in season 2005-2006. Same again would be nice!
Young
Pars Club Night
We will be holding our first Club night of the season in the Kingdom Suite on Tuesday 30th September from
.� This is for all Young Pars aged 7
and over.� If you would like to come
along then please phone either Christine or Helen so that we have an idea of
numbers attending.� There will be
plenty of activities on the night and an opportunity for you to meet some of the
players.� We always have a lot of fun
so why not come along and join in!
Away
trip to
Clyde

A reminder to all those who would like to travel with us to the game at Clyde on Saturday 4th October, you should phone Christine (01383 822012) or e
mail pars@youngpars.co.uk to book your
place on the bus. Entry into the game is free for all Young Pars members but there is a charge for the bus.
� We
would like to secure sponsorship for these away days so that the cost of the bus
can be reduced.� If you know of
anyone who would be interested in doing this we'd be delighted to hear from
you!� You can contact any of the
Young Pars committee on the numbers at the bottom of the page.
Competition
time
It's been a while since we had a programme
competition so looking forward to a bumper entry for this one!�
Can you answer the following question for your chance to win a signed
DAFC football?
Which
former Pars player is the manager of St Mirren?
An easy question we think!�
Send your answers to Helen Beard,

31 Elliot Street
,
Dunfermline

KY11 4TF

.� First correct answer drawn from
all the entries will win the signed ball.
Young
Pars website
You can keep up to date with everything going
on at the Young Pars by visiting our website at www.youngpars.co.uk�
You will find news and photos of Young Pars events that have taken place
as well as those coming up – plus lots of other football related info.�
There are also details on how you can join if you haven't already done
so.� �
How to
contact us
You can email us at pars@youngpars.co.uk
or contact us by phone on the following numbers:
Christine 01383 822012, Jean 01383 731409 or
Helen 01383 735358.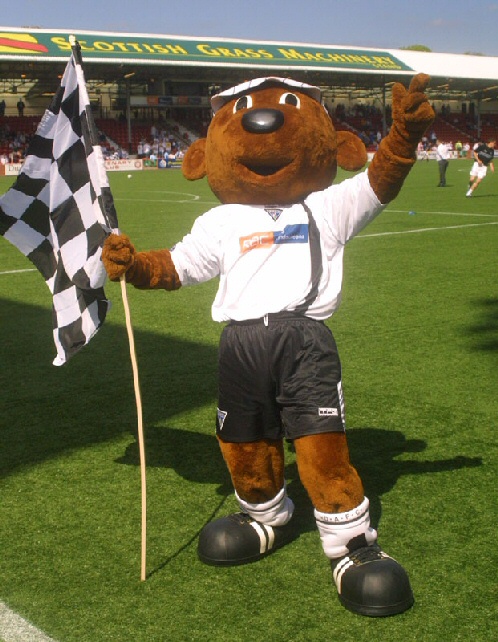 Sammy says thanks very much for visiting our web site where we have lots of news for young Pars fans.