Young Pars News 26 Aug 2008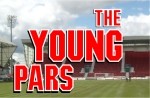 (Young Pars page of Match Programme v Alloa Athletic – CIS Cup)

Hi Young Pars

This is a very busy time for everyone at East End Park just now with so many home games so we thought we would take this opportunity to mention the ball boys and girls who work very hard throughout the season – sometimes in awful weather conditions!

This season our ball boys and girls are
Jonathon, Josh, Cameron, Kim, Rachel, Douglas, Scott, Thomas, Kyle, Euan and
Calum.� Please give them lots of encouragement during the games.

This season we are having a 'guest' ball
boy or girl at every home game so any Young Par member who expressed an interest
in becoming a ball boy or girl may be given the opportunity to try it out for
one home game to see if they enjoy it!�
� � � � �
Away
games
A reminder to all Young Pars members that we
are taking buses to two away games coming up soon –
Dundee
on Saturday 13th September and
Clyde
on Saturday 4th October.� Any
Young Par who would like to travel with us to either one or both of these games
should phone Christine on 01383 822012 or email pars@youngpars.co.uk
to book their place.� We have an
exchange agreement with these clubs to allow Young Pars members and helpers in
to the game free of charge so the only thing you have to pay for is the bus!�
Any adults willing to help should let Christine know when they phone.�

How to
contact us
If you would like to find out more about the
Young Pars you can visit our website at www.youngpars.co.uk
where you can find out what is coming up and what we have done in the past.�
You can also email us at pars@youngpars.co.uk
or contact us by phone on the following numbers:
Christine 01383 822012, Jean 01383 731409 or
Helen 01383 735358.�
Sammy the Tammy is looking forward to his
birthday party very soon and we are also busy planning the first Club night!�
Hope to meet you all at one of these events!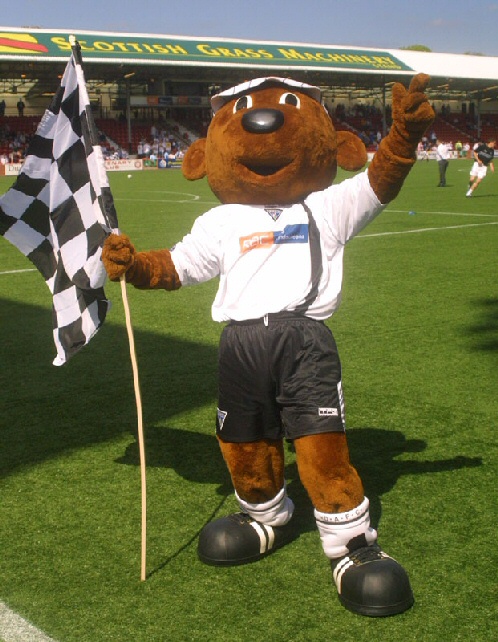 Sammy says thanks very much for visiting our web site where we have lots of news for young Pars fans.