Young Pars News 30 Aug 2008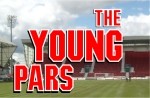 (Young Pars page of Match Programme v Livingston)

Hi Young Pars

It's hard to believe the football season kicked off only five weeks ago! In that time we have played nine games including today's game – six of them here at East End Park!
A victory against Livingston today would certainly end the month on a high! As Sammy the Tammy would say – Let's hear you all roar on the team and give them loads of encouragement in your loudest voices!

Birthday Board

The following Young Pars celebrate their birthdays in August.


Conall Adam, Robbie McSkimming, Aidan McKinlay, Ryan McMeechan, Tom Milne,
Rachel Walker, Aaron Woodrow, Lynn Harvey, Cameron Lambie and Sean Cox.


A very Happy Birthday to all of you from everyone at the Young Pars.

Ballboys/Ballgirls

Our photo shows our ball boys and girls for this season.� What
a happy bunch they make!� Seriously though, they do a great job.� As we
mentioned before, we are giving other Young Pars the opportunity to be a ball
boy or girl for one game to see what it's like and those of you who showed an
interest on your application form will be contacted at some point this season.�
Any other Young Par who didn't volunteer could still give it a try for
a game.� Simply contact any of us at
the numbers below or send an email to express your interest.
Away
games

We have an exchange
agreement with some of the other clubs in the First Division where Young Pars
members and helpers are allowed in to away games free of charge, and the young
fans of these teams get complimentary tickets into
East End when they play here.�
The only thing you have to pay for is the bus!�
We have two of these games coming up very soon.�


The first of these is our next league game which is against Dundee at Dens Park on Saturday 13th September.�
We are also taking a bus to Clyde on Saturday 4th October.�
Any Young Par who would like to travel with us to either one or both of
these games should phone Christine on 01383 822012 or email pars@youngpars.co.uk
to book their place and any adults willing to help should let Christine know
when they phone.�
Sammy's
Birthday Party
We spoke to Sammy the Tammy
at last week's game and he was very excited about his birthday party in
September!� All we have to do now is
find out when Mr Barking is free and then we can send out the invitations!�

How
to contact us
You can email us at
pars@youngpars.co.uk
or contact us by phone on the following numbers:
Christine 01383 822012,
Jean 01383 731409 or Helen 01383 735358.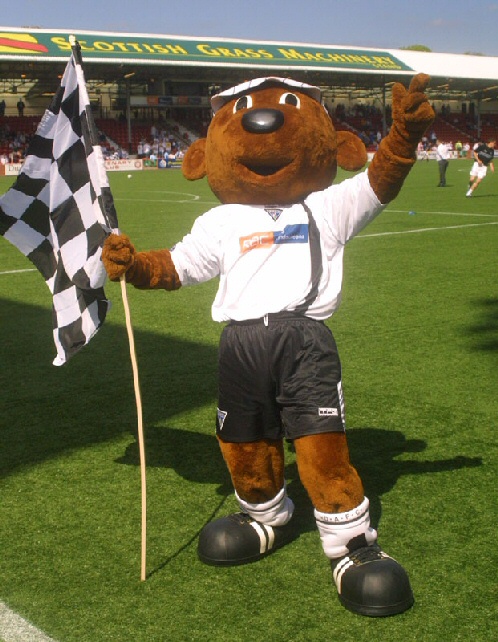 Sammy says thanks very much for visiting our web site where we have lots of news for young Pars fans.