Welcome Back to a New Season
We're pleased to see that so many of you have rejoined the Young Pars for this season and look forward to seeing you at some of the forthcoming events.
Hi
Young Pars

Last
season was quite a busy one with visits to
Dundee
, St Johnstone and
Clyde
and we are hoping to
do visits to these Clubs again this season.
The
Club nights continued to be well supported by both members and players, with a
games night at

East End

Park

and a quiz night held
at Pitreavie.� We went bowling at
Christmas and in April we were at Scott Thomson's bowling night.�

Gang
members continue to have fun at Sammy's Parties, especially with Mr Barking
there as well.
Members
voted Paul Gallacher as their Player of the Year with Calum Woods topping to the
poll for Young Player of the Year.
The
Penalty Kick competition was very competitive this season with Hamish Michie
being the best at the shoot out.
Events
are currently being organised for this season, so watch out for more news in the
matchday programme or on the Young Pars website.�
Membership costs just £10 for the season.
If
you would like to find out more about the Young Pars then log onto www.youngpars.co.uk,
email pars@youngpars.co.uk or you can
contact us by phone on the following numbers: Christine 01383 822012, Jean 01383
731409 or Helen 01383 735358.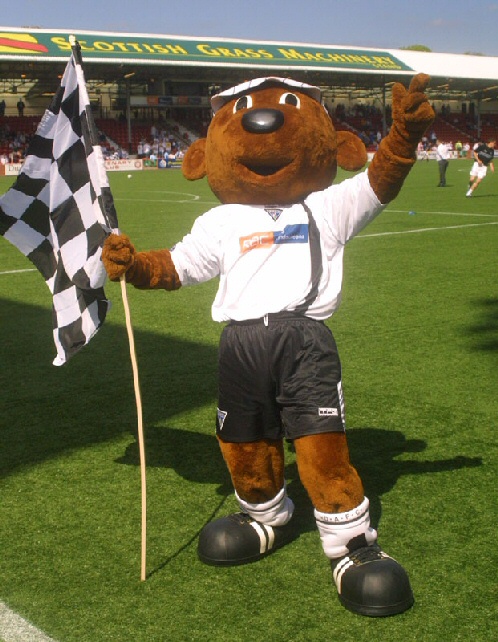 Sammy says thanks very much for visiting our web site where we have lots of news for young Pars fans.