Kids For a Quid Dec 2007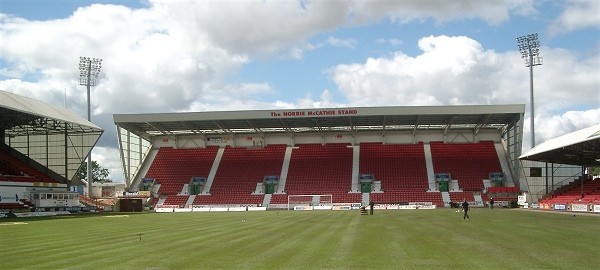 The club are running the Kids for a Quid initiative for the Queen of the South and Stirling Albion fixtures on 22nd and 29th December 2007
Tickets for both fixtures will be available
from the Club Shop, Guildhall Street and the Ticket Office, East End Park from
Saturday 1st December 2007
Club Shop is open from 9.00 to 5.30 Monday to
Saturday

Ticket Office is open from 9.00 to 5.00 Monday to Friday

and 12.00 to 3.00 on home matchdays.
The Ticket Office does not open at full time on
matchdays nor is it open on away fixture days.
£1 tickets must be purchased before the match
as anyone not having a ticket when they reach the turnstile will require to pay
normal prices.
The age limit for tickets is Under 18 and our
opponents have agreed to take part in the initiative.
Tickets will be issued marked `Valid for
any Home Stand` (Main, Norrie, West Wing and North West) and will be for
any unreserved seat


Ladbrokes Championship: v Morton , Saturday 11th November 2017, kick off 3.00pm