Programme Competition Winners
We had two competitions in the European programme - one for Sammy`s gang and one for our older members. We also repeated these competitions in the Motherwell programme in case anyone had missed them first time round.
Sammy`s Gang had to answer a question about who scored the Pars first European goal in Iceland. The answer was Craig Brewster. Hannah Colyer sent in the correct answer and she wins a cup final polo shirt to add to prizes she has won before! Well done, Hannah!
The other competition was a European wordsearch with the chance to win Darren Young`s signed top from last season. Since Darren was amongst the players who attended the first Club night in September we asked him to make the draw and he drew Stuart Lussi`s name from the bag. Well done, Stuart!
It was amazing how many of you said that you did not see the competitions. We don`t put a competition in every programme but we do put one in several times over the season so it`s worth taking a look at the Young Pars page. You never know, you could be the winner of the next great Young Pars competition!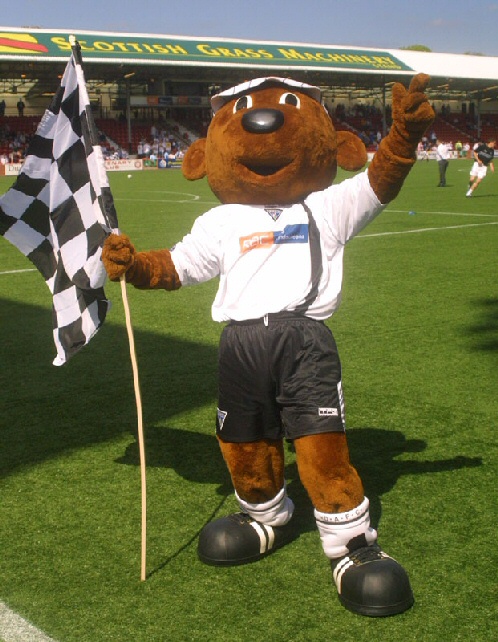 Sammy says thanks very much for visiting our web site where we have lots of news for young Pars fans.